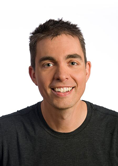 Congress Got This One Right. Now is the Time to Finish It.
By Martin Naley
Chief Executive Officer
Cure Forward
The 21st Century Cures Act sets in motion patient involvement in research and accelerates new therapies. This vital legislation must be completed before congress adjourns. While the election and its surprising outcome have consumed our attention, there is some continued activity in Washington that many people might not know about. In this lame duck session, Congress has the opportunity to finalize legislation that will make a real difference in accelerating new therapies and engaging patients in research.
Read article

The Changing Exposure on Risk Management of Telemedicine
By Ryan Roberts
Vice President, Account Executive, Parker, Smith & Feek
Telehealth is an emerging part of the healthcare delivery system that is growing fast and will undoubtedly be a large part of how healthcare is provided in the future. From primary care visits to specialist referral services to remote patient monitoring, the future of telemedicine is here.
Read article
Cybersecurity and Protected Health Information: Not Being Prepared is Costly
By Teru Olsen
Attorney, Ryan, Swanson & Cleveland, PLLC
The healthcare industry has been the largest target of cybersecurity threats in the last five years. The average cost of attacks is rising year over year with the healthcare industry having the highest per capita cost of compromised records.
Read article

Bringing Communities Together to Improve Care Transitions
By Devon Zoller, MD
Associate Chief Medical Officer, Transitional Care, Sound Physicians
Ensuring patients make safe transitions as they leave the hospital is a community responsibility. Care transitions, when well-managed, can result in improved quality outcomes, greater patient satisfaction and fewer avoidable hospital readmissions.
Read article

The Physician Dilemma: Private Practice or Hospital Employee?
By Sarah Krizanic
Practice Manager, Medic Management Group, LLC
A few years ago it may have seemed that Private Practice was a thing of the past, that all physicians would eventually close up their practices and become hospital employed physicians, and many of them did. What wasn't expected was how many physicians stuck it out and refused to follow the trend.
Read article

CMS Expands Medicare Payment for Behavioral Health Services
By Richard S. Cooper, Esq.
Member, McDonald Hopkins LLC
Commencing January 1, 2017, Medicare will pay for mental and behavioral health services under new billing codes set forth in the 2017 Medicare Physician Fee Schedule Final Rule (the "MPFS Final Rule") issued by the Centers for Medicare & Medicaid Services (CMS) on November 2, 2016.
Read article