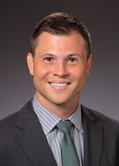 Transitioning Ownership of Your Health Care Organization
By James Rothenberger
Vice President
Moss Adams Capital LLC
The purchase and affiliation of health care organizations continues to take an above average share of the global mergers and acquisitions (M&A) market. Over the past three years, health care M&A has taken a 20 percent share of all M&A activity, according to Pitchbook. It consisted of only a 14 percent share from 2006–2013. Because of this increased M&A activity, health care organizations are contacted regularly by potential purchasers, so it's smart for a health care organization to be prepared for a potential ownership transition—and to know what purchasers look for in an acquisition.
Read article

From the Plant to the Patient: Innovation in Value Driven Healthcare
By Dereesa Reid, MBA, CPA
Most healthcare organizations are focused on value initiatives – increasing quality at a lower cost. Improving patient-centered value is essential to a sustainable competitive advantage. Increasingly, medical device companies are seeking innovative ways to improve "value alignment" with their customers.
Read article

Revised Washington State Uniform Power of Attorney Act Contains Critical Changes Important to Healthcare Providers
By Hans Juhl
,
Litigator and Trial Attorney, Ryan, Swanson & Cleveland, PLLC
While the federal government continues to debate legislative tools for the access to healthcare, the Washington state legislature has passed legislation that directly affects the way healthcare providers access their patients and clients.
Read article

Puget Sound First Quarter 2017 Real Estate Wrap-Up
By Paul Carr, CCIM/MBA
Senior Vice President, CBRE
While the real estate profession is not generally considered one of the top creative fields, I best serve my clients when I pay attention to changes in other related fields and try to imagine the intersection of healthcare and real estate trends. Uncertain times can be an opportunity for creative solutions to rise up, in art and in healthcare.
Read article
Telemedicine: The Possibilities and What It Means for You
By Glenda Hill, MBA
Founder, Fore-Ward Healthcare Solutions
When strategizing about the shift from fee-for-service to an outcome based reimbursement model, telemedicine should be a major consideration in your care delivery model.
Read article