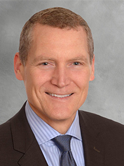 Puget Sound Third Quarter 2017 Real Estate Wrap-Up
By Paul Carr, CCIM/MBA
Senior Vice President
CBRE
Original Publish Date: November 7, 2017
Larger health systems in our region are rumbling into action after a period of introspection and caution. Action in the form of signed leases is still a ways off, but the uptick in conversations about activity may indicate confidence on the part of health systems that they are getting their arms around how to deliver care in a more consumer driven environment.
In the October 18, 2017 Bisnow Newsletter, an article by Jeremiah Jensen, "Patients Are Grabbing The Power — What That Means For Healthcare Real Estate" describes the current healthcare real estate market as follows:
". . . the healthcare market is continuously evolving to a customer-first, instant gratification market, just like every other sector of real estate. People want convenient, affordable healthcare right where they are, whenever they need it. In the age of Amazon deliveries, it should come as no surprise this is what the experts are seeing both now and for the future." Furthermore, Jensen summarizes Baylor Scott & White Chief Integration Officer Lavone Arthur's take on the market as follows: the shift towards patient self-pay is "driving the emergence of an informed healthcare consumer, which in turn is driving the demand for healthcare options/competition. This means the power pendulum is swinging toward consumers, as they demand more supply."
How the newly empowered healthcare consumers (and their employers) navigate this new responsibility will be key. The JP Griffin Group, a benefit advisory company, offers a summary in its Employee Benefits blog article by David Rook, Jul 06, 2017, "How To Engage Employees in Consumer Driven Healthcare." Rook says that the new norm, with the ubiquitous adoption of high deductible health plans, requires patients to become "savvy shoppers of healthcare." The article describes specific actions that employers can and should take to help employees maneuver through the system and keep their costs down, including shopping carefully for prescription drugs, checking medical bills for errors, comparing prices (via web sites like Healthcare Bluebook), questioning the necessity of follow up appointments, taking advantage of HSAs, negotiating prices, and going to urgent care rather than emergency rooms.
The news that Amazon may be entering the prescription drug business is not surprising in the context of this new consumer driven healthcare model, and it seems that larger healthcare systems are ready to move forward with the one certainty that consumers are going to have a strong voice at the table.
Puget Sound Market Overview
Larger sales transactions have been far and few between due to lack of supply even though demand is as high as ever for well-located stabilized properties.
Leasing activity (although not yet in form of signed leases) is picking up after a slow first half.
Capital usage continues to be a constraint and focus for both the health systems and independent users. As a result, users have been noticeably gravitating to opportunities with existing build-out and the use of third party capital to finance real estate objectives.
Consolidation is continuing with prominent independent practices having sold and others currently shopping for buyers. On October 1, 2017, Southlake Clinic became part of Valley Medical Center's network of clinics.
Sales
Sales of all commercial properties, including medical office properties, appears to be in a high demand/low inventory zone. While we are experiencing this trend on the ground in the Puget Sound region, with eager buyers and few sellers, the trend is backed up by national numbers. RCA Insights, in "US Prices Rise 1.0% in September," October 26, 2017, by Elizabeth Szep, tells the story:
"U.S. commercial real estate prices rose again in September, the latest RCA CPPI summary report shows. The US National All-Property index gained 1.0% from a month earlier and is up 7.5% from a year ago.
Prices have risen 1% or more over the past four months while overall deal activity has dipped, a disconnect which is explored in the latest edition of US Capital Trends. Deal volume for the year through Q3'17 is down 7% versus the same period in 2016."
The largest medical office sale in the state of Washington over past six months, the 78k square foot Memorial Medical Plaza adjacent to Providence St. Peter Hospital in Olympia, sold as part of a national 25 property medical office portfolio to CBRE Global Investment Partners for $26.1 million. The sale closed in August.
A number of smaller transactions closed during Q3. In Tukwila, the Riverton Medical Center sold for $4.2 million at a 7.09% cap to a private 1031 exchange buyer. In Woodinville, the 32,400 SF Woodinville Medical Center traded for $12.4 million, or $382 per SF, to MRM Management, a local investor. In Mill Creek, the 15,193 SF Mill Creek Clinic MOB sold for $4,650,000 to a private investor. In Spokane, the Northpoint Medical Building sold for $4.7 million at $134 per SF. In Kirkland, both the WOSM Building and Rainier Medical Center sold to Lennar Communities to be redeveloped into a multi-family project so will be reducing the overall Kirkland submarket size by 29,126 SF once demolished. Both parcels together sold for $177 per land SF.
Leasing and New Development
In contrast to the decreasing vacancy we've been reporting over multiple recent quarters, new Class A on-campus supply is now coming available to third party users through both new spaces and ground up development. In development, a number of major medical office developments are underway/proposed throughout the region. On the Valley Medical Center campus, the 150,000 SF Valley Medical Pavilion is beginning construction activities next quarter with a delivery date of Spring 2019 and 60,000 SF remaining available. On First Hill, 515 Minor development has 130,000 SF available adjacent to both the Swedish First Hill and the UW Harborview campus, with delivery scheduled for late 2019. In the same market, the region's flagship MOB, Nordstrom Medical Tower, has 34,344 SF all on one floor available for occupancy summer 2018. In Puyallup, the Puyallup Medical Pavilion has 40,000 SF available with a 2019 delivery. In Federal Way, a planned 14,500 SF freestanding MOB is available on Pacific Highway near I-5 and SR-18.
In owner-user development, Kaiser announced during the quarter that $400 million is earmarked to renovate and redesign its Capitol Hill campus, confirming the system's dedication to the location.
Last thoughts
While for our practice, recent signed leases have primarily been renewals and expansions, new leases are underway on behalf of both our tenant and our landlord clients. We expect that Q4 will be back on a path of continued growth and absorption.
Paul Carr has assisted with the leasing requirements for some of Seattle's largest multi-specialty physician groups, the monetization of medical office buildings and excess land for a variety of regional and community hospital systems and the acquisition of medical office buildings for investors and physician groups alike. He has been with CBRE since 2001 and consistently ranks among the top CBRE Brokers in Washington State. He can be reached at paul.carr@cbre.com or 206-292-6005.
About CBRE Group, Inc.
CBRE Group, Inc. (NYSE:CBG), a Fortune 500 and S&P 500 company headquartered in Los Angeles, is the world's largest commercial real estate services and investment firm (based on 2015 revenue). The Company has more than 70,000 employees (excluding affiliates), and serves real estate investors and occupiers through more than 400 offices (excluding affiliates) worldwide. CBRE offers a broad range of integrated services, including facilities, transaction and project management; property management; investment management; appraisal and valuation; property leasing; strategic consulting; property sales; mortgage services and development services. Please visit our website at www.cbre.com.