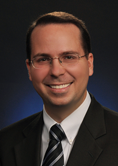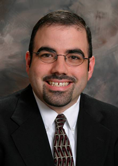 Republicans Approach Medicaid Reform as a Balancing Act
By Christopher Bell, CPA
Senior Manager, Moss Adams LLP
By Tony Andrade, CPA
Partner, Moss Adams LLP
Republican leaders in Washington, D.C. looking to reform the Medicaid system will be trying to balance three competing priorities:
Rein in costs
Eliminate unpopular fees and taxes used to pay for the Affordable Care Act (ACA)
Prevent the federal deficit from ballooning
In this article, we provide a brief overview of how the Medicaid program works; the impact of Medicaid expansion, including pre- and postexpansion Medicaid enrollment numbers; and Republicans' proposed solutions.
Read article

The Impact of a Trump NLRB Could be "Yuge"
By Matt Lynch
Shareholder, Sebris Busto James
According to tradition, the party holding the White House can appoint a majority of National Labor Relations Board members. At present, there are one Republican, two Democrats and two vacancies on the Board. Consequently, President Trump will have the opportunity to appoint the first majority Republican NLRB in over eight years.
Read article

Unorthodox Method of Patient Care Grows 5-6% Annually
By Sarah Krizanic
Practice Manager, Medic Management Group, LLC
As we continue through an era of change in healthcare, an unorthodox method of patient care is gaining popularity. Concierge Medicine, also commonly known as Retainer Medicine or Boutique Medicine, was established decades ago, but modern physicians have begun adopting this model.
Read article

Can Gaming Technology Help Senior Living Operators Eliminate Resident Falls?
By Michael Reph
Account Executive, Parker, Smith & Feek
How far would the stakeholders of your senior living facility (e.g. nursing staff, operators, and owners) go or be willing to spend to achieve a resident fall rate of less than 2.0 per 1,000 days? For a rate of less than 1.0 per 1,000 days?
Read article