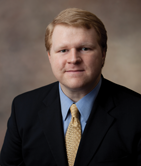 Shrinking Reimbursement and the Impact on Uncompensated-Care Payments
By Paul Holden, FHFMA
Moss Adams
Hospitals across the country have seen many changes in the past seven years as the Affordable Care Act (ACA) has evolved and states have implemented various optional components of the legislation.
Under the ACA, many states have expanded their Medicaid coverage, attempted to roll out exchanges for commercial plans, or both. These changes have required the Centers for Medicare and Medicaid Services (CMS) to begin modifying certain payment methods to hospitals to redirect funds from their prospective payment systems to pay for the expansion of coverage in other areas of federal and state spending.
Read article

States Counter Trump with PPACA Enrollment Initiatives
By David Peel
Pubisher and Editor, Healthcare News
Having failed to repeal and replace the Patient Protection Affordable Care Act (PPACA), congressional Republicans have moved on to tax reform. However, President Trump is not done with his version of health care reform. He eliminated cost-sharing payments to insurance companies, cut the enrollment period in half and reduced federal enrollment outreach advertising by 90%. Insurance companies have already submitted 2018 rates so these actions were designed to reduce their enrollment and income and, in general, destabilize the PPACA.
Read article

To Win the War for Healthcare Talent, Call for Reinforcements
By Landry Seedig
President, Travel Nursing, AMN Healthcare
A little-known fact about employment today – particularly about employment in the healthcare industry – is that talent acquisition has evolved dramatically over the last few years, so dramatically that using the old ways to try to find the right people at the right time is like using a flip phone when you really need all the capabilities of a smart phone. You just won't get access to the data or candidates you need.
Read article

Puget Sound Third Quarter 2017 Real Estate Wrap-Up
By Paul Carr, CCIM/MBA
Senior Vice President
Larger health systems in our region are rumbling into action after a period of introspection and caution. Action in the form of signed leases is still a ways off, but the uptick in conversations about activity may indicate confidence on the part of health systems that they are getting their arms around how to deliver care in a more consumer driven environment.
Read article