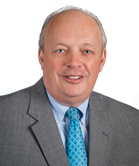 Data Privacy and Cybersecurity - What Every Hospital Should Do
By Richard S. Cooper, Esq.
Member
McDonald Hopkins LLC
Every hospital should undertake a comprehensive review of the effectiveness and legal adequacy of their current data privacy and cybersecurity plan. This plan should encompass HIPAA protections and should also extend to any data required to be protected under federal or state law. Ensuring the protection of Protected Health Information ("PHI") under HIPAA, although critical to any data privacy and cybersecurity plan, is not alone sufficient. Other data, such as patient financial information and credit card information (Personally Identifiable Information (PII)), must also be protected.
Read article

The Property Tax Exemption and Washington State Nonprofit Hospitals
By Paul Carr CCIM/MBA
,
First Vice President, CBRE
Is the property tax exemption for nonprofit hospitals in danger in Washington State? For profit hospitals have only a third of the market share in this state as compared to the national average. This means the property tax exemption offered to not for profit hospitals is at least as important to the healthcare industry in Washington as it is in the rest of the country. Lately I have seen a lot of press about healthcare nonprofits, generally about whether or not they should continue to receive property tax exemptions.
Read article

Managed Healthcare Organizations and Primary Care Providers: Finding Solutions Together
By Frances Gough, MD
,
Chief Medical Officer, Molina Healthcare of Washington
While the Affordable Care Act and Washington's participation in Medicaid expansion has reduced the number of uninsured Washingtonians from 14% to 7%, the majority of newly insured are receiving coverage through Medicaid. This poses a challenging responsibility to primary care.
Read article

Killing HIPAA
By Craig B. Garner
,
Founder, Garner Health Law Corporation
The issue of confidentiality when applied to modern American healthcare is fraught with differing objectives, creating myriad complications as the needs of each attempt to merge together in their search for common ground and compromise. To arrive at a sense of clarity, we must look to those exceptions that define the fundamental system of rules at the heart of our nation's health care structure, as the conflicting areas to be found within shed light on the vulnerabilities of the concept as a whole.
Read article

Telemedicine: Ready or not Here it Comes
By Cindy Lamar
,
Regional Director, Go Telecare
A looming telemedicine crunch is coming. Telemedicine is here, the crisis will be for those providers not ready. On December 15, 2015, the National Law Review reported that Centers for Medicare & Medicaid Services (CMS), announced plans for 30 percent of Medicare payments to be made in alternative payment models by the end of 2016. That number will increase to 50 percent by the end of 2018.
Read article

Pairing Technology with Services Can Engage Physicians in the Electronic Revolution - Helping Them and Their Patients
By Joe Benardello
,
Executive Vice President and Co-Founder, IKS Health
Something sacred broke in healthcare when we forced physicians onto the mandate of Electronic Health Records (EHR). Many of our most intimate interactions in life happen within the exam room and now we've injected an electronic barrier between the patient and the person they need the most -- their doctor.
Read article