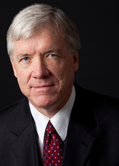 Employers Need to Review Their Handbooks and Policies Now
to Avoid NLRB Scrutiny
By Matt Lynch
Shareholder
Sebris Busto James
As you may know, the National Labor Relations Board (NLRB) has been busy rewriting the rules on union organizing, employee use of e-mails, NLRB jurisdiction and workplace investigations. The latest salvo impacting hospitals' day-to-day operations is the March 18, 2015 issuance of the NLRB General Counsel's
Memorandum
GC 15-04 ("GC Memo" or "Memo"), which outlines employer handbook policies and rules that NLRB investigators and regional offices will consider to be lawful and unlawful under the National Labor Relations Act ("NLRA"). The GC Memo pertains to policies and rules that are often found in employee handbooks in both union and non-union workplaces. NLRB review of such policies often arises because a discharged employee may seek reversal of the discharge, or because a union that has lost a representation election seeks to overturn the loss by claiming the employer maintained employer policies that hindered union organizing.
Read article

Washington Health Plans Begin 2015 in the Red
By David Peel
,
Publisher and Editor, Washington Healthcare News
Sixteen of the largest domestic health plans in Washington State recently filed financial reports for the three months ended March 31, 2015 and all but four reported a net loss. Figures were comparable to the first three months of 2014 when twelve out of fifteen plans reported a net loss.
Read article

Peer Support Programs Give Critical Care to Providers
By Melissa Parkerton
,
Director for Early Discussion and Resolution, Oregon Patient Safety Commission
Healthcare providers involved in serious adverse events can experience a painful array of emotions that may include fear, grief, shame, and anger. While these emotions may be magnified when patients are harmed by an adverse event, they can be triggered even in cases where a provider did not deviate from the standard of care. After an adverse event, the patient and their family are considered the first victims. Healthcare providers are now being considered second victims-"healthcare providers who are involved in an unanticipated adverse patient event, in a medical error and/or a patient related injury and become…traumatized by the event"
(Scott, et. al., 2009)
.
Read article

Are You Prepared for Revisions to Federal Regulations on Overtime?
By Kristin Nealey Meier
,
Member, Ryan, Swanson & Cleveland, PLLC
Employee rights and working conditions have been an increasingly popular issue in local and national debates. While much of the focus has been on minimum wage, employers need to pay attention to President Obama's March 13, 2014 directive to the Department of Labor ("DOL") to update the regulations governing overtime rules. Although DOL has not yet issued the new regulations, it has announced it will continue enforcing current regulations, including increased scrutiny on employers' classification of their employees as exempt from overtime regulations.
Read article