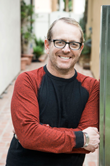 Why We Must Care About Medicare
By Craig B. Garner
Founder
Garner Health Law Corporation
"It's kind of fun to do the impossible."
– Walt Disney
A Federal Circuit Court of Appeal recently commented, "Medicare is, to say the least, a complicated program." United States health insurance for people 65 and older has 37,000 separate guidance documents online at the Centers for Medicare & Medicaid Services (CMS), myriad federal regulations expounding upon 50 years of statutory direction, and a legion of Federal Court decisions adding even more detail. To be sure, health care providers should exercise great caution before sharing in Medicare's $650 billion annual fund. Unfortunately for those ambivalent about Medicare with all of its complexities, not to mention anyone who outright hates the program, resistance is probably futile.
Read article

U.S. Office for Civil Rights Announces $400 Million Settlement Against Large Health System
By Richard S. Cooper, Esq.
,
Member, McDonald Hopkins LLC
On September 23, 2016, the U.S. Department of Health and Human Services (HHS) Office for Civil Rights (OCR) announced an expensive reminder, in the form of a $400,000 settlement, of the need to review and update business associate agreements (BAAs) to incorporate all terms required under the Health Insurance Portability and Accountability Act (HIPAA) Privacy and Security Rules.
Read article
The Broadening Definition of Elder Abuse
By Jonathon E. Cohn
,
Partner, Arent Fox LLP
By Annie Chang Lee
,
Associate, Arent Fox LLP
In addition to federal regulations affecting healthcare providers, many states have laws prohibiting the abuse of elderly individuals, as well as dependent adults. While such laws are based on good public policy providing specific protections for those who can be more easily exploited and subject to abuse, legitimate questions arise regarding what conduct actually constitutes abuse.
Read article

CMS Slow to Adopt Generally Accepted Telemedicine/Telehealth Payment Practices
By Cindy Lamar
Regional Director, Go Telecare
Telemedicine is on the cusp of a healthcare revolution. But we have more to do to enable all people, no matter age, location or their health insurance coverage, to be able to utilize the technology that is available.
Read article

EEOC Final Rules on Wellness Programs
By Matt Lynch
Shareholder, Sebris Busto James
On May 17, 2016 the U.S. Equal Employment Opportunity Commission (EEOC) issued final rules describing how employer-provided wellness programs can comply with the Americans with Disabilities Act (ADA) and the Genetic Information Nondiscrimination Act (GINA). The rules also address wellness plan compliance with the Health Insurance Portability and Accountability Act (HIPAA), as amended by the Affordable Care Act (ACA).
Read article