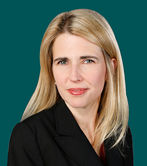 Precision Medicine Initiative Showing Early Signs of Success
By Anna Berry, MD
Director of Molecular Pathology
CellNetix
In his state of the union address, President Obama implored, "I want the country that eliminated polio and mapped the human genome to lead a new era of medicine—one that delivers the right treatment at the right time." The Precision Medicine Initiative that he was introducing aims to do just that for cancer patients, to discover an individualized patient- and tumor-specific blueprint that will indicate precisely the best therapy to eradicate the cancer without harming the patient. There are already early success stories, such as Gleevac, a drug which effectively targets a single genomic abnormality that is responsible for a common type of leukemia, and Tarceva, which targets a specific group of mutations in a subset of lung cancers, among others. Many additional drugs are in the Pharma "pipeline", targeting genes and pathways that are known to be significant in cancer initiation and growth. Patients are sometimes able to access these drugs, and drugs that have been approved for another purpose, through enrollment in a clinical trial, or by appealing for "off-label" use. With increasing frequency, finding a genomic abnormality in the tumor provides the indication for accessing these drugs and trials.
Read article

IRC Section 501(r) Requires Tax-Exempt Hospitals Make Modifications by December 29, 2015
By Angie Fidler, CPA, CGMA
,
Senior Manager, Not-for-Profit and Health Care Consulting Practices, Moss Adams LLP
The largest change to tax exemption for hospitals in more than 40 years—under Section 501(r) of the Internal Revenue Code—will become mandatory for hospitals for tax years beginning after December 29, 2015.
Read article

Defining Transitional Care
By Rani Khetarpal
,
Chief Executive Officer, Global Transitional Care
Everyone in healthcare, it seems, has the heard the term. Some may even practice it in some form or another. But truly, what is it? Is this just another shot in the dark by our government funded healthcare to rein in healthcare spending? Who truly benefits? The patient, the provider, the payer? Is the sole purpose of Transitional Care to prevent readmissions, or is there another, more long term reason transitional care is creating buzz right now?
Read article

Medicare - Bridging the Gap Between Ridiculous and Sublime
By Craig B. Garner
,
Founder, Garner Health Law Corporation
Settled in 1845, the city of Sumter rests in the bucolic middle of South Carolina and boasts the only public park in the United States containing all eight known species of swan. Originally named Sumterville, this sleepy, rural Southern town has for nearly one hundred years been home to the Tuomey Healthcare System ("Tuomey"), an acute care hospital also providing a 36-bed nursery, 10 operating suites, Cancer Treatment Center, Tuomey Home Services and a subacute skilled care program. As of 2013, and affirmed in June 2015, Tuomey also faced a record-breaking $237,454,195 judgment for violating federal law.
Read article