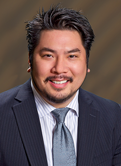 Evaluating Health Care IT Security: A Holistic Approach
By Kevin Villanueva
Director, IT Auditing & Consulting Practice
Moss Adams LLP
In today's increasingly complex technology and security landscape, data breaches and hacking attempts no longer impact just a few unlucky organizations. And because the data they hold is lucrative, health care organizations are among hackers' favorite targets. The pace of innovation coupled with the rise of the Internet of Things (IoT) and rapid adoption of connected devices has increased the risk for network vulnerabilities, making every organization susceptible to attacks. Examples range from a Los Angeles–based health care system that had its electronic medical records held hostage as a result of a ransomware attack to a breach in customer credit card information for a major national retailer.
Read article

Transforming Care Delivery: Regional Collaboration for Washington's kids
By Angela Riley, MD, FAAP
,
Pediatric Medical Director, Molina Healthcare of Washington
By Michael Dudas, MD, FAAP
,
President, Washington Chapter of the American Academy of Pediatrics
By Kathleen Clark
,
Community Healthcare Improvement and Linkages, Washington State Department of Health
As health care leaders, we share a common goal and responsibility to improve care delivery and ultimately the health of our communities. Arguably the most effective resources we depend on to sustain our population's health and spark change in the health care system are the primary care provider teams who care for children and adolescents across the state.
Read article

Fiduciary Standards for Board Members of Financially Distressed Hospitals
By Richard S. Cooper, Esq.
Member, McDonald Hopkins LLC
Increasingly, hospitals are facing material financial challenges which, for some hospitals, create a financial distress scenario that requires prompt and decisive action to remain viable. Hospital boards of directors/trustees need to be particularly sensitive to their fiduciary duties and obligations in such situations. What follows below is a primer on the early warning signs of financial distress and board and hospital responsibilities which apply.
Read article

Will we ever know if our $3 trillion annual health care investment is improving health?
By David Lansky
President and Chief Executive Officer, Pacific Business Group
There's not much question that we Americans spend a lot of time and money to stay healthy and to get treatment when we're sick. We're now spending above $3 trillion per year — about 17 percent of our national wealth — on the medical-industrial complex: the vast array of professionals, institutions, suppliers and services that declare their interest in improving our health and well-being. The U.S. spends more than twice as much per capita as is spent by France or Canada. Is our health twice as good?
Read article

Customer Satisfaction Takes Center Stage
By Randy Blue, M.Ed, CRCR
Executive Director, HealthiPASS
Customer satisfaction has emerged as a key component in the Patient Protection and Affordable Care Act's (ACA) overall push to improve healthcare quality. Patient satisfaction scores also figure prominently in CMS' Accountable Care Organization quality measurement efforts, as well as the physician performance bonuses and penalties implemented through the Physician Quality Reporting System (PQRS).
Read article
Project Access Northwest Helps Patients Access Medical Care
By Melissa Johnson
Development Director, Project Access Northwest
The Affordable Care Act has been in place for three years and has largely succeeded in delivering on most of the initial promises. The number of uninsured Americans has fallen significantly, and many more have signed up for Medicaid in states that have expanded eligibility. Prior to implementation, Washington State had estimated that an additional 300,000 people would sign up for the Medicaid option with the expansion. Instead, almost 1,700,000 are now insured under the program. The demand was far greater than anticipated.
Read article