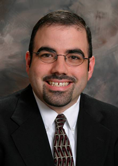 Accountable Health Communities Model Offers $157 Million in CMS Funding
By Tony Andrade, CPA
Partner
Moss Adams LLP
It's no secret that the Centers for Medicare and Medicaid Services (CMS) continue to seek opportunities to link payments to value-based outcomes. CMS recognizes that health providers can play a key role in helping patients navigate community services, particularly for those on Medicare and Medicaid. To test this, CMS has introduced a new funding initiative.
The program, announced in January by CMS, is a five-year program that will support up to 44 bridge organizations offering up to $157 million in total funding. Over the 5 year period, CMS will implement and test a three-track model initiative based on promising service delivery approaches linking beneficiaries with community services through awareness, assistance and alignment.
Read article

Ransomware Attack on California Hospital Puts Providers on Alert for New Threats to Health Information
By Samuel C. Cohen
,
Associate, Arent Fox LLP
By Alex Manning
, Senior Government Relations Director , Arent Fox LLP
While management at hospitals and other health care providers has long been aware of the need to implement computer security policies to comply with HIPAA's requirements for protecting sensitive patient information, cybersecurity may have rocketed to the top of management's priority list in the wake of the
recent cyberattack on Hollywood Presbyterian Medical Center
(HPMC) that left the hospital unable to access some of its computer systems for ten days.
Read article

The NLRB Election Rules One Year Later: What does the Data Show?
By Matt Lynch
,
Shareholder, Sebris Busto James
On April 14, 2015 the National Labor Relations Board (NLRB) issued its final, "quickie" election rule that made significant changes to how union elections occur. The rule was designed to "streamline" election processes by reducing the time between the filing of a petition and the election. It instituted new rules on the filing requirement, reduced greatly the acceptable reasons to hold a pre-election hearing to resolve unit and supervisory disputes prior to an election, gave a petitioning union access to employee personal contact information, and created shortened timeframes to hold a hearing and the election. Nearly a year has gone by since the rules went into effect, so what has been the impact of the new rules?
Read article

Health Care's Unfinished Bridge
By Craig B. Garner
,
Founder, Garner Health Law Corporation
Every era relies on the intuition of a talented few in its search for scientific breakthroughs. Herodotus rejected the notion the Earth was flat, and in particular its description on the Shield of Achilles in Homer's Iliad. Some 29 centuries later, science has reduced the labors of Homer to little more than myth, though philosophy still honors the epic, from its very first word ("μῆνῐν" or "wrath") to its lesson addressing the value of balancing excessive pride with the fear of anonymity. Similarly, advances in technology have greatly benefited medicine in recent generations, as doctors increasingly approach diseases of the body from a tangible perspective. However, the treatment of diseases of the mind continues to be far more speculative in nature, serving to highlight the chasm between these two seemingly similar but ultimately disparate fields. This in turn presents a complex issue for both medical practitioner and mental health provider.
Read article

An Overview of the Nurse Manager's Guide to Budgeting and Finance 2nd Edition
By Al Rundio, PhD, DNP, RN, APRN, NEA-BC, FNAP, FIAAN, FAAN
Author, The Nurse Manager's Guide to Budgeting and Finance 1st and 2nd Editions
Nurse managers must be familiar with the budgeting process. Two budgets that nurses manage on a daily basis are the operating budget and the capital budget. The budget process is ongoing and dynamic, and it provides feedback. When managers begin to prepare a budget, they collect data, plan activities and services, implement the plan and evaluate the outcomes.
Read article

Phase 2 HIPAA Audits are Coming
By Richard S. Cooper, Esq.
,
Member, McDonald Hopkins LLC
The Department of Health and Human Services (HHS) recently announced that the Office for Civil Rights (OCR) started Phase 2 of its audits of covered entities and business associates. This initiative is part of OCR's efforts to assess compliance with the Health Insurance Portability and Accountability Act (HIPAA) Privacy, Security and Breach Notification Rules. OCR uses the data it obtains during the audit process to examine compliance mechanisms, determine best practices, and discover program risks and vulnerabilities. Phase 1 took place in 2011 and 2012, during which OCR assessed the systems used by 115 covered entities to maintain compliance with HIPAA requirements.
Read article
Washington Healthcare News Feed