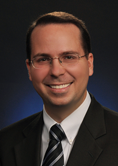 Making Health Care Great Again: The Republicans' Playbook to Health Care Reform
By Christopher Bell, CPA
Senior Manager
Moss Adams LLP
The Trump administration is leading a three-pronged approach to health care reform: (1) repeal unpopular penalties and taxes, (2) provide states greater control and flexibility over the Medicaid program, and (3) encourage consumer-centric reforms based on free market principles. Their message is that the existing system is not affordable, competitive, nor effective.
Read article

How To Optimize Real Estate Decisions – RE Execution Timelines vs. Annual Budget Cycles
By Paul Carr, CCIM/MBA
,
First Vice President, CBRE
By Dang Nguyen
,
First Vice President, CBRE
In our previous article, we advocated that all healthcare organizations, large or small, benefit from having a real estate plan in place, as it leads to better internal alignment among stakeholders, better capital and operating budgeting and more effective resource planning. A rigorous approach to real estate strategic planning is typically done in a transparent and inclusive manner, yielding a higher level of transparency, consistency and most importantly, discipline within the organization.
Read article

Final Rule Allows More Sharing of Substance Abuse Treatment Information
By Richard S. Cooper, Esq.
Member, McDonald Hopkins LLC
The Substance Abuse and Mental Health Services Administration (SAMHSA) of the Department of Health and Human Services recently issued a final rule that will allow more flexibility for sharing patient records relating to substance use disorders.
Read article

Whither TrumpCare
By Harry Nelson
Author, From ObamaCare to TrumpCare: Why You Should Care and Managing Partner, Nelson Hardiman
As expected, Republicans kicked off the 115th Congress by voting in favor of repeal the Affordable Care Act (aka ObamaCare). Technically, to avoid a Democratic filibuster in the Senate, Republicans used a budget reconciliation measure to cut off ACA funding. So what comes next? Healthcare providers, plans, and patients are busy trying to read the tea leaves about what, if any, replacement is coming and what the changes mean for healthcare.
Read article
Study Finds 65% of Patient Responders Interested in Seeing Their PCP Over Video
By Cindy Lamar
Regional Director, Go Telecare
In a 2017 consumer survey by American Well, twenty percent of consumers stated they would switch primary care providers to gain access to Telehealth services. In addition the survey found that 50 million Americans said they would choose another PCP if they offered remote visits, up from 17 million in 2015. Of survey responders who have a PCP, 65% expressed interest in video visits.
Read article