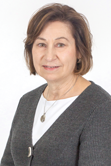 #UsToo: Sexual Harassment in Healthcare
By Sharon Hall
Vice President, Healthcare Risk Specialist
Parker | Smith | Feek
The few studies and surveys conducted do indeed demonstrate that sexual harassment issues occur in healthcare. In 1995, a cross-sectional survey of U.S. Academic Medical Faculty indicated that 52 percent of women and five percent of men reported harassment in their careers. In a more recent survey in 2014, 30 percent of women and four percent of men indicated they personally experienced harassment. Of the women, 92 percent reported sexist remarks or behavior and 41 percent unwanted sexual advances. Moreover, 59 percent of the women perceived a negative effect on their confidence as a professional, and 47 percent believed the experiences negatively affected their career advancement.
Read article

Federal and Commercial Payor Medical Record Requests are Important – Don't Dismiss Them!
By Richard S. Cooper, Esq.
,
Member, McDonald Hopkins LLC
It is becoming more and more common for providers to receive what appear to be innocuous medical records requests from both federal and commercial payors. These requests are typically based on data analytics available to the payor that identify the provider as an outlier in some respect. Payors use the analytics to look for potential overpayment issues. Unfortunately, most providers do not understand the significance of these requests and the impact that an incomplete response can have on a future potential overpayment demand and/or possible imposition of a payment suspension by Medicare or a commercial payor.
Read article

Artificial Intelligence in Your Practice
By Thomas Ferkovic, R.Ph., MS
,
Managing Director
Medic Management Group, LLC.
In the day to day healthcare world that most of us work, the definition of artificial intelligence should be "automated repetitive tasks that can be easily programmed using a machine (software) and that the machine can continue to improve the performance of the process, without a human explaining the next step". In its simplest form, think Siri, think Alexa, think voice recognition dictation into a computer that is converted to an accurate record. No more typing into that EMR!
Read article

Think You're HIPAA Compliant? You May Not Be
By Kevin Villanueva
,
Partner, Moss Adams
By Brandon Gunter
As the number of cyberattacks on health care organizations continues to increase, understanding how to secure sensitive data is paramount. In 2017, for example, at least 342 providers were impacted by an attack, according to the
HIPAA Journal
. Implementing best practices and employing the highest standards for cybersecurity protection is simply no longer a luxury; it's a necessity, because health care organizations are now required by law to become proactive in the application of cybersecurity controls and the prevention of data breaches.
Read article