Senior Medical Director (Substance Use Disorder Services), Portland, OR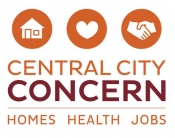 View the Website
Central City Concern
Medical Director
Portland, OR
January 20, 2017
Senior Medical Director (Substance Use Disorder Services)
Central City Concern is a non-profit organization whose mission is to provide comprehensive solutions to ending homelessness and achieving self-sufficiency. CCC provides many services, such as addiction treatment, employment, housing, mental health, primary care, and other related culturally specific services, to a diverse population. As an agency deeply rooted in recovery we have a keen interest in promoting and maintaining a Drug & Alcohol-Free Workplace. As part of our policy and commitment to a drug and alcohol-free workplace we conduct post-offer, pre-employment drug screens.
TITLE: Senior Medical Director, Substance Use Disorder Services
DEPARTMENT: CCC Health Services
SCHEDULE: Monday-Friday 8am-5pm
SALARY: DOE
SUMMARY:
Central City Concern's Senior Medical Director(SMD) of Substance Use Disorder Services (SUDS) provides overall medical direction the CCC's specialty SUDS programs, namely Hooper Detoxification Stabilization Center, the Sobering Station, CHIERS, Letty Owings Center, Eastside Concern, CCCRC and the Community Engagement Program, ensuring excellent quality of care and safety. The SMD provides leadership and mentoring to these programs' clinical staff, and, as a key member of CCC Health Services Leadership team, contributes to setting strategic direction for these programs. The Senior Medical Director also establishes and promotes the professional, clinical, and ethical values and standards to which all SUDS clinical staff are expected to adhere. The Senior Medical Director promotes and maintains the programs' standards of care on both clinical and programmatic levels, as well as fostering a culture of open communication and continuous improvement.
MINIMUM QUALIFICATIONS:
License to practice medicine as a medical doctor or osteopathic physician in Oregon. Board certification in Addictions Medicine by the American Board of Addictions Medicine.
Minimum five years' experience in providing addictions care as a medical provider.
Minimum two years experience in providing medical direction in an addictions medicine clinical setting.
Current CPR certification or must obtain within one month if not current.
Must have full prescriptive powers in Oregon with a DEA number and a buprenorphine waiver.
Will be required to carry an agency cell phone for work use. Cell phone will be provided by Central City Concern.
Must possess a current drivers license, pass a DMV background check and be designated an "acceptable" driver as outlined in Central City Concern's Fleet Safety Policy. Must pass an initial drivers training within 60 days of being an approved driver and continued recertification training.
If a recovering chemically dependent person, a minimum of two years sobriety is required.
Physical ability to bend, stoop, kneel, squat, twist, reach, pull and lift heavy objects.
Able to climb stairs several times a day.
Must pass a pre-employment drug screen, TB test, and background check.
Must adhere to agency's non-discrimination policies.
Ability to effectively interact with co-workers and clients with diverse ethnic backgrounds, religious views, cultural backgrounds, lifestyles, and sexual orientations, and treat each individual with respect and dignity.
HOW TO APPLY:
To view the full job description and apply visit:
http://www.centralcityconcern.org/jobs
***Applicants must upload a cover letter and resume to their application in order to be considered for this opportunity.***
CCC is an EQUAL OPPORTUNITY EMPLOYER and does not discriminate against applicants on the basis of race, gender, protected veteran's status, disability, or any other protected class. Applicants seeking reasonable accommodation can contact the Human Resources department at 503-294-1681.
See above
See above
See above