VP Ancillary Services, Lancaster, CA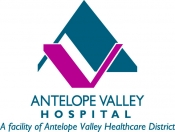 View the Website
Antelope Valley Hospital
Senior Leadership
Lancaster, CA
January 20, 2017
VP Ancillary Services
Under the direction of the Chief Executive Officer (CEO), The VP of Ancillary Services is responsible for the leadership and organization of all ancillary departments within the hospital. The Vice President of Ancillary Services must demonstrate knowledge and understanding of:
Regulatory standard TJC, CMS, OSPHD , Title 22 and Title24.
Knowledge of the Clinical Information Systems.
Demonstrated knowledge in identifying and selecting new staff and evaluating staff performance
Demonstrated knowledge of departmental and hospital policies and procedures that support the provision of care
Departments reporting to the Vice President of Ancillary Services include but are not limited to:
Laboratory Services
Pharmacy
Radiology
Patient Transportation
Rehabilitation Services
Respiratory
Education and Experience:
Education
Bachelor's degree in business management, healthcare, or related field required
Master's degree in accounting, finance, business administration or healthcare-related field preferred.
Experience
3-5 years management experience within a hospital and/or health system or other relevant experience required. District or Large Hospital experience is highly desirable.
AVH offers an exciting growth oriented atmosphere, excellent benefits, numerous educational opportunities and competitive salaries. Qualified applicants please visit our web site at www.avhospital.org to submit an on-line application.
See above
See above
See above