Manager, Business Solutions, San Francisco, CA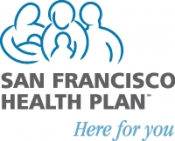 View the Website
San Francisco Health Plan
Manager
San Francisco, CA
January 20, 2017
Manager, Business Solutions
Location: San Francisco
# of Openings: 1
Description
POSITION SUMMARY
The Manager of Business Solutions is accountable for managing a team that is responsible for project planning, execution, testing and implementation of changes to our business applications. In addition the person is responsible for ensuring accurate, timely, and efficient change, configuration, and release management to business applications. The person must possess expertise to analyze application configuration to ensure it is efficient in setup and functionality.
ESSENTIAL DUTIES & RESPONSIBILITIES
Change Management
Monitors and is accountable for changes to QNXT application configuration.
Manages a Change and Release Management Policy and Framework for QNXT while coordinating with other stakeholders to arrive at a best practice approach.
Works closely with key stakeholders and requesters to ensure all releases adhere to the Change and Release Management Policy and Framework.
Assists with the creation of QNXT release management schedules and participates in Change Approval Board (CAB) meetings.
Facilitates discussions on disputed change requests where stakeholders do not agree on priority, criticality, content or timelines for changes, and escalates when appropriate.
Trains individuals/teams on the change management policy /process.
Develops, tracks and reports on Change Management Key Performance Indicators (KPIs) regularly to Operations Leadership team.
Ensures all changes are implemented in a planned and authorized manner.
Ensures that there is a justifiable business reason behind requested changes. Coordinates an impact analysis to evaluate the urgency, the priority level and the scope of the change, identifying the specific configuration items, systems and applications affected by the change. Ensures priorities and timelines are clearly communicated to all stakeholders.
Takes accountability for coordination with User Acceptance Testing (UAT) and other testing to ensure the initiator of the change has a back out plan should the change result in an unexpected state.
Schedules, monitors, manages and communicates change freezes.
Identifies, reports and resolves change scheduling conflicts.
Coordinates the logging, assessment, prioritization, approval and schedule for all types of changes (i.e. internal change requests, version upgrades, vendor hot fixes).
Configuration Management
Manages the Configuration Management Policy and Process.
Links configuration management and change management processes.
Coordinates the creation and maintenance of a Change Management Database (CMDB) as it relates to QNXT application changes.
Communicates and educates the team on configuration management principles.
Owns configuration management on QNXT specific environments.
Manages resource capacity and team allocation to service requests, projects, organizational workgroups and ad hoc assignments.
Leadership
Manages and develops Business Solutions Team to achieve team objectives. Promotes a constructive environment to accomplish work and meet customer demands.
Establishes and tis accountable for departmental goals and objectives that support SFHP's mission and goals
Ensures that team's individual performance goals support departmental goals. Leads team towards goal achievement; measures, monitors and reports the status of goal achievement.
Participates actively with the Operations Leadership team to improve cross-functional collaboration and to drive positive culture shifts.
MANAGER EXPECTATIONS
Understands and supports the SFHP mission, Core Purpose, Core Values, and its overarching business goals and objectives.
Accepts and adapts to changes in SFHP policy, practice, procedures quickly and positively, and proactively supports his/her direct reports and colleagues in adapting to changes in the workplace.
Contributes actively and effectively to management team discussions, sharing his/her knowledge and expertise willingly and collaboratively.
Implements, monitors, and communicates agreed upon departmental performance metrics. Ensures performance and metrics are communicated, understood and that they are consistently met or exceeded by all departmental staff.
Identifies business process improvements that are aligned with and supportive of SFHP business goals and objectives. Provides thoughtful analyses and recommendations.
Develops, mentors and retains reliable qualified staff. Develops his/her team to be customer service-focused and high performing.
Models professional behavior/conduct that remains in concert with the SFHP culture and business values. Leads by example whether in group or individual meetings with SFHP staff, providers, members or vendors.
Contributes actively and responsibly to the overall financial viability of the organization and the management of its resources through thoughtful recommendations and review of the annual budget.
Takes accountability for the BST department budget.
Performs other duties as assigned.
CORE COMPETENCIES / KNOWLEDGE & SKILL REQUIREMENTS
Demonstrated ability to manage and supervise staff to include mentoring, coaching, and hiring as well as performance management.
Demonstrated ability to translate and apply business requirements into core system functionality.
Excellent analytical and problem-solving skills utilizing creative solutions.
Functional understanding of health care claims processing and data sets such as ICD-9/10 and CPT/HCPCs, provider contracts and benefits.
Excellent communication skills, ability to exchange information with business and technical audiences at all levels.
Ability to meet deadlines, multi-task, problem-solve and identify and use appropriate technology to solve business problems.
Must be able to utilize analytic skills to conceptualize and envision the impact of change, and propose new ways to do business.
Ability to produce accurate and precise work, detect discrepancies and resolve discrepancies all while meeting deadlines.
Ability to work effectively, independently, and as part of a team.
EDUCATION, EXPERIENCE & TRAINING REQUIRED
Bachelor's degree (e. g., business administration or computer science)
Prior experience at a healthcare organization, particularly at a managed care organization highly preferred
A MHA/MPH/MPA/MBA degree is preferred
Experience with healthcare core administrative systems configuration
ITIL v3 Foundations certification preferred
A minimum of 5 years' experience in application change and configuration management
A minimum of 3-5 years of management experience
Experience in claims or equivalent healthcare application configuration
QNXT configuration and testing experience highly preferred e.g. prototyping, enhancements, unit testing and system upgrades
COMMUNICATION & INTERPERSONAL SKILLS
Written:
Ability to analyze, evaluate and clearly present written information and findings.
Verbal:
Ability to clearly and concisely communicate concepts and technical information to personnel at all levels
Interpersonal:
Ability to interact well with co-workers and outside contacts
Ability to effectively manage conflicts and drive for solutions
SIGNIFICANT CONTACTS
Internal:
All levels of company staff, and all departments across the organization
External:
State & Other Regulatory Agencies
Trading Partners
Application Vendors
ESSENTIAL FUNCTIONS – PHYSICAL POSITION REQUIREMENTS; MACHINES AND/OR EQUIPMENT USED
PC literacy required; MSOffice skills (Outlook, Word, Excel, PowerPoint), Sharepoint
Regularly required to operate standard office equipment (personal computer, photocopy machine, printer, scanner, fax machine, etc.)
Ability to work on a computer up to 7 hours a day.
Regularly required to sit for long periods of time, and occasionally stand and walk.
Regularly required to use hands to operate computer and other office equipment.
Close vision required for computer usage.
Occasionally required to stoop, kneel, climb and lift up to 25 pounds.
WORKING CONDITIONS
Standard office environment without unpleasant or hazardous conditions. Work entails typical physical demands involved in office work. May require occasional weekend and/or evening work.
NOTE: This description is not intended to be construed as an exhaustive list of duties, responsibilities or requirements for the position. This position may change or assume additional duties at any time. The employee may be requested to perform different or additional duties as assigned.
WHAT WE OFFER
The chance to work in a vibrant atmosphere with the most amazingly talented people who are shaping the future of healthcare!
Competitive & robust salary package
An industry-leading suite of health care, pension/retirement and lifestyle benefits
Very generous PTO (in addition to 12 paid holidays)
A healthy work/life balance
The opportunity to make a difference in the lives of many in San Francisco!
If this sounds like you, please apply to the directly at www.sfhp.org/careers.
San Francisco Health Plan is an Equal Opportunity Employer (EOE) M/F/D/V
Pursuant to the San Francisco Fair Chance Ordinance, we will consider for employment qualified applicants with arrest and conviction records.
See above
See above
See above