Psychiatric Nurse Practitioner, San Francisco, CA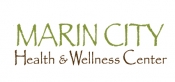 View the Website
Marin City Health & Wellness Center
Nurse Practitioner
San Francisco, CA
January 24, 2017
The Marin City Health & Wellness Center MCHWC Psychiatric Nurse Practitioner works with individuals, families, groups, and communities, assessing their mental health needs. The Psychiatric Nurse also offers primary care services to the MCHWC psychiatric-mental health population.
MCHWC is in need of a Psychiatric Nurse Practitioner for our San Francisco satellite clinic at the Arthur H Coleman Medical Center.
Responsibilities:
Develop a nursing diagnosis and plan of care, implements the nursing process, and evaluates it for effectiveness
Assess, diagnose, and treat individuals and families with psychiatric disorders or the potential for such disorders using their full scope of therapeutic skills, including the prescription of medication and administration of psychotherapy.
Prescribes appropriate medications
Contributes to the success of the Center through quality improvement initiatives
Maintains professional working relationships with all staff, clients and the public
Knowledgeable of policies and procedures for safe work practices
Demonstrates knowledge of legal issues, including patient confidentially and risk management in all aspects of patients care.
Consults with the Medical Director, when necessary, about patient needs and assessment findings.
Education/Skills:
Graduate of an accredited Master's level Nurse Practitioner program
Current California licensure as a Nurse Practitioner
Experience working in an outpatient health clinic setting.
Experience in a community health center setting working with underserved populations preferred.
Demonstrated experience with Electronic Medical Records
Proficiency in English; Spanish proficiency preferred
Reports to: Chief Medical Officer
Hourly Salary DOE
Work Schedule Monday-Friday 9am-5pm
To apply and learn more visit http://www.marincityclinic.org/marin-city-health-and-wellness-center/about-us/careers/
The Marin City Health & Wellness Center does not discriminate based on race, religion, gender, national origin, color, physical or mental disability, sexual orientation, or gender identity.
See above
See above
See above