Clinic Nurse Supervisor, Yakima, WA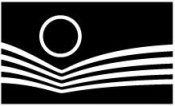 View the Website
Yakima Valley Farm Workers Clinic
Supervisor
Yakima, WA
January 25, 2017
Employee Type
: Regular
Employment duration
: Full time
Location
: Lincoln Avenue Medical-Dental Center
Offer Relocation?
: Yes
ID
: 4620
Clinic Nurse Supervisor
Yakima, WA
Responsible for the general operation of the Nursing Department and staff at the site. Works to ensure optimal patient flow and quality nursing care. In addition, works with all departments to ensure smooth operation of the clinic. This position holds responsibility and accountability for clinical coordination, planning, and implementation of clinic nursing activities during clinic hours. This position is located at our Lincoln Avenue Medical-Dental Clinic which includes both Pediatrics and Ob/Gyn, and Children's Village, which provides Pediatric Specialty services for children with special healthcare needs. The hours for this role are Monday-Friday, 8:00-5:00.
We offer competitive pay and generous benefits package. Relocation assistance is available.
Qualifications:
Education: ADN or higher. BSN preferred.
Experience: At least 2-3 years of clinical experience and previous supervisory experience.
Licenses/Certificates/Registration: RN license for the state of practice, CPR certification within 3 months of employment, ACLS and PALS desirable. Driver's license and proof of automobile liability insurance coverage. A passing score of 10 on the ALTA exam is required for bilingual differential pay.
Knowledge/Skills/Abilities Required: Knowledge of established professional nursing concepts, principles of practices; ability to determine and assess the medical needs of clinic patients; must possess a thorough knowledge of all nursing procedures and be familiar with uses and effects of medications; must be able to professionally interact with a variety of employees, patients, and patient's families; and demonstrates sound independent judgment related to personal, patient, and employee's health care and safety. Bilingual English/Spanish preferred.
About YVFWC
Yakima Valley Farm Workers Clinic serves over 120,000 people across 27 clinics and programs in two states. We have expanded medical care to include dental, orthodontia, nutritional counseling, autism screening, and behavioral health. We also offer community programs that offer assistance with employment and training, afterschool education, rental and shelter assistance, energy assistance, weatherization, HIV and AIDS counseling and testing, home visits, tobacco cessation, and three mobile medical/dental clinics.
Working at YVFWC
Working at Farm Workers Clinic means being the passionate champion for those who have no voice. It means having the opportunity to work with underserved populations and with peers committed to the same work.
At Farm Workers Clinic:
We will consistently TRUST one another to work for the common good.
We will foster INTEGRITY by demonstrating ethical behavior and insisting on doing what we say we will do.
We will demonstrate TRANSPARENCY by being candid and truthful no matter the risk.
We will create PARTNERSHIPS to strengthen ourselves and our community.
We will fight for JUST TREATMENT for all individuals.
We will let JOY in.
We have the COURAGE to be an agent of change and refuse anything short of excellence.
Our mission celebrates diversity. We are committed to equal opportunity employment.
Apply Here
See above
See above
See above