Chief Operating Officer (COO), Tualatin, OR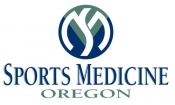 View the Website
Sports Medicine Oregon
Administrator
Tualatin, OR
January 26, 2017
Sports Medicine Oregon (SMO), a team of specialty-trained physicians that take pride in providing the highest quality orthopaedic care, is looking for a dynamic and highly driven Chief Operating Officer (COO). This eight physician practice is not only the ideal place for patients, it's a great place to work! You will work in a first-rate medical practice with experienced medical professionals, all physicians are certified and fellowship trained in their specialty. The people of the practice are passionate about providing patient centered service excellence and delivering world class orthopedic care. The COO will receive a competitive salary and a comprehensive benefits package that includes health and dental insurance, short and long-term disability, retirement plans, paid time off and paid holidays.
The COO provides the necessary management expertise in the overall planning, organization, financial direction and control of SMO. The COO is responsible for implementation of all operational policies and procedures in support of the goals and objectives of SMO.
Job responsibilities include:
Administration and Finance
Personnel Management
Operations Management
Management Controls
Business Development
Qualifications:
Education: Bachelor's degree in Business, Accounting or Health Administration. Master's preferred. Financial Accounting background with strengths in Human Resources and Clinic Management.
Experience: Minimum five years of health care management experience of at least senior-management level. Experience in the orthopedic field preferred. Familiarity with EMR systems and practice management software, including reporting and analytics. A working knowledge of QuickBooks and Excel is required.
To Apply
Please send cover page and resume to kneil@aldrichadvisors.com
See above
See above
See above