OSECE Trainer, Grants Pass, OR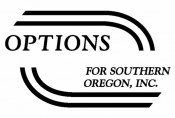 View the Website
Options for Southern Oregon
Professional
Grants Pass, OR
January 26, 2017
Overview:
Oregon Supported Employment Center for Excellence (OSECE)
Full-time Supported Employment (SE) Trainer provides technical assistance, training and program reviews for SE programs in Oregon using the Individual Placement and Support (IPS) model of SE for people with serious mental illness. Extensive travel required within Oregon including some overnight.
Responsibilities:
Position requires the ability to telecommute and work independently in the field. Proficiency with a variety of software applications and technologies required.
The successful applicant will have the ability to meet people with ease; write and edit effectively; communicate the written and spoken word with tact, diplomacy, and/or authority when necessary; good organizational skills, well disciplined, able to meet deadlines, self starter, and be an effective public speaker.
Qualifications:
Bachelor's degree in psychology or a related field (or equivalent combination of education and experience) is required, Master's degree preferred. Experience with program evaluation and SE preferred.
Salary is commensurate with experience.
Valid OR drivers license required with an excellent driving record and ability to drive between sites in Oregon. Must successfully complete state-required background check and DMV check.
Company Overview:
Options for Southern Oregon is a private non-profit organization. We serve people of all ages who have mental health needs. Our holistic approach addresses housing, advocacy, community integration, crisis intervention, therapy, co-occurring issues, education, work, and economic well-being. We foster the development of mental and emotional health in children, adults, and families, and support the participation of our clients as respected members of the community. We employ 300 people in 8 locations in Grants Pass and Medford.
Pay is competitive and commensurate with experience. Options for Southern Oregon provides robust benefits for our employees: 24 hours of paid time off per month to start, family medical, agency-paid employee dental, retirement plan with 6% match, life and accidental death and dismemberment, long term disability; family dental and voluntary life are available.
How To Apply:
Please visit our website at www.optionsonline.org to complete the online application process, or call 541-476-2373.
See above
See above
See above