Psychosocial Worker I, Woodburn, OR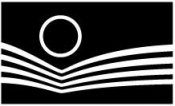 View the Website
Yakima Valley Farm Workers Clinic
Behavioral Health Professional
Woodburn, OR
January 27, 2017
Psychosocial Worker I
Woodburn/Salem, Oregon
Salud Medical Center and Lancaster Family Health Center are located in Woodburn and Salem respectively and offer comprehensive family medicine, women's health care, prenatal care and delivery, immunizations, nutrition and behavioral health services. We are part of Yakima Valley Farm Workers Clinic, a network of federally-qualified health centers serving vulnerable families in Oregon and Washington.
We are currently seeking a Social Worker to help us improve our overall ability to address social determinants of health and respond to the complex psychosocial needs of our patients, particularly among the OB population. The Social Worker will work collaboratively with patients and families at both sites to help them navigate homelessness, unemployment, substance abuse, domestic violence, and lack of access to food, childcare, and social supports, among other issues. Core functions include assessment, planning and resource coordination. Ideal candidates will be systems-thinkers who enjoy working collaboratively in a fast-paced environment. The ability to provide compassionate, culturally relevant support to a diverse, vulnerable and sometimes resistant population is essential.

Typical work schedule is Monday-Friday, 8:00am-5:00pm, with occasional Saturdays with selected holidays off. Competitive pay and generous benefits package. Bilingual English/Spanish skills are required.
Qualifications
Education: Master's Degree in Social Work, Psychology, or relevant field
Experience: Experience working as part of an interdisciplinary team in a health care or medical setting is preferred, experience in a mental health or social service setting acceptable. Understanding of the psychological principals in learning and their application to treatment stages. Understanding of advanced evaluative techniques of personality, academic, behavior and cognitive domains. Ability to synthesize and formulate the assessment data into a comprehensive treatment summary. Understanding of bio-psychosocial assessment, crisis intervention and case coordination
Licenses/Certificates/Registration: Any one of the following licenses are acceptable for this position: Licensed Mental Health Counselor Associate (LMHCA), Licensed Social Worker Associate Advanced (LSWAA), Licensed Social Worker Associate Independent Clinical (LSWAIC), Licensed Marriage and Family Therapist Associate (LMFTA),or Certified Counselor (CL); Certified Social Worker Associate(CSWA) or Licensed Master's Social Worker in Oregon State; current Oregon state driver's license and proof of automobile liability insurance coverage; and a current First Aid/CPR card, or obtained within 45 days of hire.
Knowledge/Skills/Abilities Required: Effective oral and written communication skills; ability to form and sustain effective relationships with clients, team members and community providers; understanding of federal, state and county regulations as they pertain to social services; ability to manage time, resources and client caseload; knowledge of human growth and development, throughout the lifespan which can be applied to a psychosocial assessment and intervention methods; knowledge of brief counseling techniques and crisis intervention; knowledge of pregnancy and postpartum issues; ability to provide effective consultation; and the knowledge of poverty, family disorganization and health issues. In designated bilingual positions must demonstrate the ability to communicate at level 10 on the ALTA language proficiency scale.
Working at YVFWC
Working at Farm Workers Clinic means being the passionate champion for those who have no voice. It means having the opportunity to work with underserved populations and with peers committed to the same work.
At Farm Workers Clinic:
We will consistently TRUST one another to work for the common good.
We will foster INTEGRITY by demonstrating ethical behavior and insisting on doing what we say we will do.
We will demonstrate TRANSPARENCY by being candid and truthful no matter the risk.
We will create PARTNERSHIPS to strengthen ourselves and our community.
We will fight for JUST TREATMENT for all individuals.
We will let JOY in.
We have the COURAGE to be an agent of change and refuse anything short of excellence.
The Pacific Northwest
Working at Farm Workers Clinic means living in the beautiful Pacific Northwest. You will have the opportunity enjoy spectacular wilderness areas, scenic ocean beaches and crystal-clear lakes and rivers. Because of the Cascade mountain range, the Northwest has two distinct climates: The west side is lush and green. Eastern Washington and Oregon, shielded from the rain-filled clouds by the high mountains, tend to be sunny and arid.
The two climates enable farms and orchards to produce a bounty of different fruits, berries and vegetables. And with 22 appellations, Washington and Oregon are also celebrated for their world-class wines.
No matter where you live in the Pacific Northwest, you will be within an easy drive to a thriving metropolitan area, offering fine shopping, theatres, museums and galleries. The area also boasts progressive public and private schools and world-class universities.
Our mission celebrates diversity. We are committed to equal opportunity employment.
Apply Here
PI96635388
See above
See above
See above