Health Services Consultant 4 – WRAMP Case Manager (DOH3546), Tumwater, WA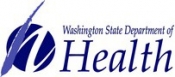 View the Website
Washington State Department of Health
Professional
Tumwater, WA
February 7, 2017
Health Services Consultant 4 – WRAMP Case Manager (DOH3546)
Salary $4,532.00 - $5,943.00 Monthly
Location Thurston County – Tumwater, WA
Job Type Full Time - Permanent
Department Dept. of Health
Job Number DOH3546
Closing 2/15/2017
There is one (1) opening for a full-time permanent Health Services Consultant 4 (HSC 4) within the Division of Health Systems Quality Assurance (HSQA), Office of Health Professions, Washington Recovery and Monitoring Program (WRAMP). This recruitment may be used to fill other HSC 4 positions within the section.
To learn more about HSQA, visit http://www.doh.wa.gov/AboutUs/ProgramsandServices/HealthSystemsQualityAssurance
Agency Profile
The Washington State Department of Health (DOH) works with federal, state, tribal, and local partners to help people in Washington stay healthy and safe. Our programs and services help prevent illness and injury, promote healthy places to live and work, provide education to help people make good health decisions and ensure our state is prepared for emergencies. DOH recognizes that employees are our most valuable resource. We trust them to be innovative, challenge existing processes, and make the best decisions. We strive to hire, develop, and retain a competent and diverse workforce. To learn more about DOH, visit http://www.doh.wa.gov.
Primary Duties
This position functions as a designated agency expert on chemical dependency supporting the department's mission to protect and improve the health of the people of Washington State. On behalf of the disciplinary authorities identified in the Uniform Disciplinary Act, the incumbent specializes in the process of monitoring health care professionals who may be impaired by substance abuse. S/he provides professional expertise through development and oversight of monitoring contracts, this includes, but not limited to, identifying, assessing and monitoring health professionals; referrals to appropriate community resources for treatment and other needs; education and outreach services to the health care community and other stakeholders on chemical dependency, appropriate interventions, and facilitation of early entry into treatment and monitoring.
This position is focused on:
Protecting the public from impaired practice by using clinical skills and judgment to intervene in the event of non-compliance or relapse to include but not limited to:

Removing the professional from practice.
Adjusting the health professionals contract to add time, increase testing, etc.
Refer the health professional to their licensing body for further action.

Assisting the health professional to achieve and remain in recovery.
Monitoring the health professional's program participation.
Consultation and support of Boards/Commissions and other stakeholders on chemical dependency issues.
Required Qualifications
NOTE: Experience may have been gained concurrently.
Current Washington State licensure as a Chemical Dependency Professional, Mental Health Professional, Social Worker, or related field.
A Bachelor's degree or higher in an allied health; AND three (3) or more years (full-time equivalency) of professional or consultative experience within a health services program.
Intermediate-level experience using case management type software systems (e.g. AOS) to enter, navigate, maintain, monitor, update, and research information.
Desired Qualifications
A Master's degree or higher in an allied health.
Demonstrated experience working with people with substance use disorders as a probation officer or in the field of criminal justice or law enforcement.
Conditions of Employment
With or without an accommodation, I am:
Willing and able to work indoors, at a desk/workstation the majority of a work day, in an open office environment with possible conversation and other noise distractions.
Willing and able to work in a tobacco free environment.
Willing and able to work Monday through Friday from 8:00 am to 5:00 pm to meet business and customer service needs.
Willing and able to legally operate a state or privately owned vehicle OR provide alternative transportation.
Willing and able to work in a fast-paced environment with multiple priorities and competing deadlines.
Willing and able to interact and work with customers, some of whom may be frustrated or distressed; in a positive, friendly and supportive manner that meets the needs and standards of the office and the agency.
Willing and able to maintain confidentiality regarding information accessed or discussed while performing the duties of the position.
Note: This position is covered by an "Agency Shop" provision. Therefore, as a condition of employment, the incumbent of this position must either join the union and pay union dues, or pay the union a representational or other fee within 30 days of the date you are placed into pay status.
The Washington State Department of Health (DOH) is an equal opportunity employer. DOH strives to create a working environment that is inclusive and respectful. It is our policy to prohibit discrimination on the basis of race, sex, color, national origin, religion, sexual orientation, gender identity, age, veteran status, political affiliation, genetics, or disability in the recruitment, selection, and hiring of our workforce. Applicants wishing assistance or alternative formats in the process should contact Cher Williams at (360) 236-4545, Cher.Williams@doh.wa.gov or TDD Relay at 1-800-833-6384 or 7-1-1.
Application Process
Individuals interested in applying for this position should select the "Apply" button and submit the following:
A current detailed applicant profile; AND attach your detailed Letter of Interest that addresses the "Required and Desired Qualifications" (as listed above) and Resume to your profile.
Three (3) or more professional references, to be included in your profile. Please include at least one supervisor, peer, and (if you have supervised other staff) a subordinate.
Responses to the Supplemental Questions.
IMPORTANT NOTE: Please DO NOT attach transcripts OR other documents that are password protected or that require a key to unlock. These type of documents cause errors when downloading application materials.
Supplemental Information
* Important information regarding the Application Process and the Supplemental Questions
Only applicants who follow the directions and complete the Application Process and Supplemental Questions in-full will have their responses reviewed for consideration.
NOTE: Education and experience selected, listed and/or detailed in the Supplemental Questions must be verifiable on the detailed applicant profile submitted.
See above
See above
See above