Chief Medical Officer, Boardman, OR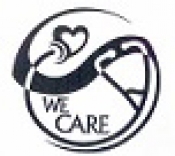 View the Website
Columbia River Community Health Service
Chief Medical Officer
Boardman, OR
February 7, 2017
Columbia River Community Health Services is seeking a Chief Medical Officer (CMO). The CMO is appointed by and reports to the Chief Executive Officer and is charged with providing leadership in all areas relating to the clinical operation of the health center. The CMO is responsible for recommending and implementing clinical policies and procedures; supervising and training the clinical staff in their medical, nursing, and administrative duties; insuring continuous quality improvement in all clinical activities; and acting as an integral part of the management team of the health center.
In addition to the managerial duties the CMO will provide direct patient care which will include preventative care and primary diagnosis and treatment in a primary care clinic (no obstetrics). The CMO will share on call with the other providers (Strictly phone triage).
Education, Experience Certifications
A physician's license to practice medicine in the state of Oregon.
Current certification or eligibility by the American Board of Family Practice or the American College of Physicians.
The ability to employ necessary management techniques in the on-going supervision of the clinical staff.
The ability to analyze complex information and communicate effectively both orally and in writing.
The ability to set priorities and to make decisions on critical health care programs and issues.
Must be certified in Basic Life Support/Advanced Cardiac Life Support techniques.
Personal and professional qualities which will permit the CMO to work with the staff of the health care center in such a manner as to earn their confidence and respect.
To Apply
Apply by email to mbinder@crchs.net or fax Attn: M Binder (541)481-2020
See above
See above
See above