Manager of Perioperative Services, Sonoma, CA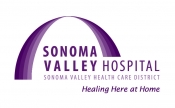 View the Website
Sonoma Valley Hospital
Manager
Sonoma, CA
February 8, 2017
JOB SUMMARY/FUNCTIONS:
As a Nurse Leader, provides ongoing development, direction and strategic leadership for Perioperative Services, Special Procedures. Ensures seamless cross-continuum care while building a more cost effective team. Provides direction to the care team; drives accountability for continuous performance improvement to reduce waste and improve the quality and safety of patient care; and ensures that staff has the tools, competencies and resources needed to effectively perform their roles. Embraces and uses the Studer model. Responsible for physician relations and serves on surgery medical staff committee. Responsible for budget planning with direct report and meeting productivity standards. Runs day to day operations of the surgical area as well as the postoperative environment.
SKILLS REQUIRED:
This leader has strong interpersonal, problem-solving and analytical skills. Is a systems thinker and can implement change effectively. Is proficient in Word, Excel and other databases and experience in using an electronic health record. Has a working knowledge of CMS and title 22 regulatory standards and the standards for the Accreditation Association of Ambulatory health Care and AORN. Strong customer service skills and the ability to adapt to fluid changes with humor and flexibility. Is detail oriented and able to effectively prioritize multiple demands.
Education: BSN, MSN preferred but will accept graduate school in process.
Experience: 3-5 years of combined Perioperative services; at least 1 year of direct leadership or management oversight is preferred; Outpatient surgery experience preferred. Will consider previous experiences.
Licensure: Valid California Nursing License.
Certification: BLS, ACLS. Certification in area of expertise within 2 years of hire.
See above
See above
See above