Director of Communications, Oakland, CA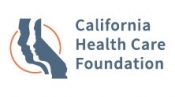 View the Website
California Health Care Foundation
Director
Oakland, CA
February 8, 2017
Director of Communications
Foundation Overview
The California Health Care Foundation (CHCF) is dedicated to advancing meaningful, measurable improvements in the way the health care delivery system provides care to the people of California, particularly those with low incomes and those whose needs are not well served by the status quo. We work to ensure that people have access to the care they need, when they need it, at a price they can afford. CHCF's work is oriented around three goals:
Improving access to coverage and care for low-income Californians
Ensuring high-value care
Informing decisionmakers
External Engagement Overview
The External Engagement (EE) team deploys its collective expertise in communications, state policy, and audience engagement, in partnership with program staff, to achieve CHCF's goals. The EE team plays a lead role in promoting CHCF's brand and assuring the brand evolves to reflect the organization and its goals.
Position Overview
The director of communications plays a major role in helping the foundation achieve progress on some of California's most pressing health care issues, from ensuring that all Californians can get access to care when they need it at a price they can afford, to preventing the devastating effects of opioid addiction, to obtaining appropriate care at the end of life. The position is responsible for providing strategic communications leadership and counsel to program and communications staff, ensuring a cohesive communications strategy across all programs, including materials, messaging, and tools that will reach audiences and help further the foundation's goals.
Reporting to the vice president of External Engagement, the director is part of the External Engagement leadership team (along with the director of engagement). The position supervises the workflow of three full-time internal as well as external contracted communications consultants and a program associate, and is responsible for overseeing strategic communications campaign planning and execution.
Primary Responsibilities
Strategic Communications
Develop and help execute communications strategies to help make the health care system work better for all Californians.
Promote the foundation's expertise and program accomplishments using a range of tools and tactics to reach target audiences.
Help program teams and communications officers develop effective communications plans and messaging for their priority initiatives.
Collaborate with leaders across the organization to establish priorities for CHCF communications efforts.
Lead, recruit, train, support, and mentor a team of communications officers and hire and manage external consultants to best and most efficiently amplify CHCF's program work.
Executive Support
Provide strategic counsel and support to CHCF's president and CEO, and the executive team.
Establish executive team members as go-to leaders in the field via public speaking, op-eds, and other strategic opportunities.
Participate as a member of CHCF's Program Management team.
Media Relations
Build and maintain strong relationships with the media, both in California and nationally.
Assist in identifying key contacts outside of the foundation who can be instrumental in amplifying the work of CHCF.
Brand and Reputation Building
Monitor and elevate the brand identity of CHCF to reflect the nature and priorities of the organization.
Qualifications
Required
Bachelor's degree in communications, journalism, public health, public policy, or related field.
Minimum of 10 years of work experience in a communications-related field and in a foundation or other change making or research-oriented organization.
Demonstrated expertise in strategic communications strategy — both planning and execution — as well as project and client management.
Exceptional team management skills, including the ability to inspire and serve as a resource to a bright, driven team of professionals.
Excellent writing and public speaking skills and demonstrated ability to translate technical information and complex concepts and statistics into accessible and compelling materials.
Proven ability to manage complex projects in collaboration with multiple points of contact, including in-house staff, consultants, and outside vendors.
Ability to effectively work with and provide counsel to senior management, leadership teams, advisory groups, and board of directors.
Strong organizational skills, detail orientation, and ability to handle and prioritize multiple projects.
A proven track record effectively engaging a range of stakeholder audiences from policymakers, influencers, and practitioners to the public.
Preferred
Experience in developing multimedia and other innovative approaches for communicating health care and social change messages.
Familiarity with health care policy and the levers of policy and practice change in Sacramento and statewide.
Salary and Benefits
Salary is commensurate with training and experience. The foundation provides a generous benefits package that includes medical, dental, vision, disability, life, and long-term care insurance; a cafeteria plan; commuter checks or paid parking; EAP and wellness programs; educational assistance; paid time off; and retirement benefits.
To Apply
Please email a cover letter that summarizes your qualifications, describes your interest in the position, and includes your recent salary history. Attach your resume in Microsoft Word or PDF format and send to jobs@chcf.org. Please reference the position code (DOC-EE) in the subject line of your email. This position is based in our Oakland office; there will be no paid relocations or telecommuting. Some travel is required. We will accept resumes until the position is filled.
The California Health Care Foundation is an equal opportunity employer, and all qualified applicants will receive consideration for employment without regard to age, race, color, religion, sex, sexual orientation, gender identity, national origin, disability status, protected veteran status, or any other characteristic protected by law.
See above
See above
See above