Chief Medical Officer (CMO), Bakersfield, CA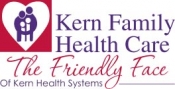 View the Website
Kern Health Systems
Chief Medical Officer
Bakersfield, CA
February 8, 2017
POSITION TITLE: Chief Medical Officer (CMO)
REPORTS TO: Chief Executive Officer (CEO)
Primary Purpose:
The Chief Medical Officer (CMO) will be responsible for the medical leadership at Kern Health Systems (KHS). The CMO is responsible for the development and management of managed care initiatives, relating to the provision and delivery of physical and mental health services to Kern Health Systems members. Specifically, these responsibilities include the development, implementation and execution of medical management, utilization management, case management, disease management quality improvement, health education and pharmacy management programs.
This position reports to the Chief Executive Officer of Kern Health Systems (KHS). He / She is part of the Executive Management group working in concert with the COO, CFO and CIO on all organizational matters of mutual concern and responsibility. In addition, the CMO has direct responsibility to the KHS Board of Directors for the quality of members' health care under KHS.
Distinguishing Characteristics:
Extensive experience in the managed care overseeing the provision of health services delivered to KHS members consistent with access, quality, medical appropriateness and cost expectations of the health plan and other contracted entities including the Department of Health Care Services, Department of Managed Health Care and National Committee for Quality Assurance. Strong management, clinical, and organizational skills are essential, as is a working knowledge of regulatory requirements governing the provision of care to beneficiaries.
Essential Functions
Under direction of the CEO, the CMO will:
Attend scheduled Board meetings providing monthly reports, physician credentialing and re-credentialing recommendations and presentations from time to time on matters concerning the CMO's area of responsibility that may be of interest to the Board or require Board input.
Participates in carrying out the organization's mission, goals, objectives, and continuous quality improvement of KHS.
CMO will Chair (depending on the Committee) and attend scheduled Committee meetings including: Physician Advisory Committee; Pharmacy and Therapeutics Committee; Quality Management, Grievance and Utilization Management Committees
Participate in the development of the overall system strategies. Envisions the application of new and existing technologies in novel ways to solve complex medical problems and provides medical input to new product development teams.
Envision the application of new and existing technologies in novel ways to solve complex medical problems and provides medical input to new product development teams.
Responsible for monitoring and controlling the appropriate utilization of health care services in order to achieve high quality outcomes in the most cost effective manner.
Provides physician leadership to KHS staff and health care providers; responsible for the Company's compliance with all clinical policies, directives, rules, regulations and clinical performance standards of the state, the federal government and serves as the corporation's authority on clinical issues.
Represents KHS in the medical community and in general community public relations; Participates in the implementation of the KHS Credentialing Program.
Responsible for implementation and refinement of KHS Quality Improvement Plan and the Utilization Management Plan.
Obtains support of the medical community for the Quality Improvement Plan, the Utilization Management Plan, and the utilization management process.
The CMO is the ultimate medical policy decision-maker of KHS and is responsible for ensuring the safe and effective use of its services by medical professionals
Participates as an effective member of the management team. Promotes cohesive and effective working relationships.
Performs duties and responsibilities identified for the CMO under the Quality Improvement Plan, the Utilization Management Plan, Disease Management Program and other health services programs or plans KHS may adopt from time to time.
Oversees communication with primary care physicians and other referring physicians in order to resolve referral issues, research treatment protocols, solicit advice on problem cases, and to assist in development of referral criteria and practice guidelines.
Supports, communicates, and collaborates with KHS case managers in order to resolve case management and referral issues.
Provides budget development and management over all direct report departments
Performs other job related duties as assigned.
Adheres to all company policies and procedures relative to employment and job responsibilities.
Employment Standards and Requirements
M.D. or D.O. degree from an accredited medical school, completion of a residency from an accredited institution and board certification.
Current licensure in California.
Requires ten (10) year's practice experience in a large group practice and/or an integrated health system.
Requires minimum of five (5) years of leadership experience in complex healthcare organization with demonstrated success in the management of clinical improvement and patient safety.
Possesses strong sense of organizational dynamics; Exhibits problem solving skills and productively manages conflict.
Portrays excellent collaborative and team building skills; Demonstrates creativity and flexibility.
Recognized as a resource for leading collaborative administrative, medical staff, clinical and non-clinical team discussions.
Possesses fundamental knowledge of tools and methods for teaching medical education and performance improvement to medical staffs, clinical and non-clinical teams.
Requires leadership capabilities that accommodate a complex organization with multiple matrix relationships and which demonstrates strong decisive leadership while encouraging timely consensus building.
Possesses excellent written and verbal communications.
Ability to work as a team member, creating and maintaining effective working relationships.
Ability to understand and apply guidelines, policies and procedures.
Valid Medical Degree and license to practice in the State of California with board certification in a clinical specialty area required. Master's degree in hospital, healthcare or business administration preferred. Ability to effectively function as a member of a team.
The position of Chief Medical Officer is not required to provide direct care to patients.
Other: Required travel up to 15%. Possession of valid California Driver's License and proof of valid State required auto liability insurance.
To learn more and apply visit www.kernfamilyhealthcare.com
See above
See above
See above