Nurse Practitioner - Northwest Neurosurgery, Seattle, WA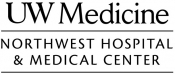 View the Website
UW Medicine - Northwest Hospital and Medical Center
Nurse Practitioner
Seattle, WA
February 10, 2017
Nurse Practitioner - Northwest Neurosurgery
ID 2017-6847
Type Full Time
Department 7610 Northwest Neurosurgery
FTE 1.00
Shift 1st, Days
Posted Date 1/18/2017
Job Location US-WA-Seattle
New Grads? Yes
More information about this job:
Overview:
Join our award-winning team at UW Medicine - Northwest Hospital & Medical Center. We're proud of the acclaim we've received for our excellence in patient care and safety. Among the local, regional and national recognition we've received are:
The Distinguished Hospital for Clinical Excellence Award
The Emergency Medicine Excellence Award
This is the second consecutive year Northwest Hospital has achieved both the Spine Surgery Excellence Award and a ranking among the top 10 percent in the nation for spine surgery.
The Stroke Care Excellence Award
Winner of the Health Grades Distinguished Hospital Award for Patient Safety for the last three years in a row, we're also one of the safest places to get care – among the top 5% in the country.
UW Medicine includes Harborview Medical Center, UW Medical Center, Northwest Hospital & Medical Center, Valley Medical Center, UW Neighborhood Clinics, UW Physicians, UW School of Medicine and Airlift Northwest.
Northwest Hospital & Medical Center is a full-service, non-profit community hospital, offering comprehensive medical, surgical and therapeutic services. With 281 beds, more than 1900 employees and a world-class medical staff, we provide innovative, technologically advanced care on a patient-friendly, easy-access campus just north of Seattle.
Our staff not only enjoys outstanding benefits and professional growth opportunities, but also an environment noted for diversity, community involvement, intellectual excitement, artistic pursuits, and natural beauty.
As a UW Medicine - Northwest Hospital & Medical Center employee, you will enjoy generous benefits and work/life programs.
We're interested in learning more about you and appreciate your taking the time to apply online. UW Medicine - Northwest Hospital & Medical Center is committed to employing a diverse workforce. EOE
UW Medicine – Northwest Hospital and Medical Center is an Affirmative Action/Equal Opportunity Employer. We welcome job applications from qualified individuals without regard to race, color, creed, religion, ancestry, national origin, age, sex, sexual orientation, gender identity, pregnancy, marital status, physical or mental disability, or any other protected characteristic. Minorities, women, disabled persons, and veterans are encouraged to apply.
Responsibilities:
The Nurse Practitioner (NP) performs patient histories, physical exams, orders lab and imaging procedures, interprets laboratory values and diagnostic imaging. Formulates treatment plans and consults physician when appropriate. The NP rounds daily on patients and discharges patients.
Qualifications:
Education Background
Bachelor of Science in Nursing (BSN) or related healthcare field.
Masters degree in nursing or Doctorate of Nursing Practice meeting the WA State Dept. of Health requirements for ARNP licensure.
Successful completion of a minimum of at least eighteen continuing education hours in specialty during the past two years.
Licensure, Registration, Certification
A current Registered Nurse (RN) License for the State of Washington is required.
A current Advanced Registered Nurse Practitioner (ARNP) license for the State of Washington is required.
A current National Provider Identifier.
Active member of the NWH&MC medical staff.
BLS required.
Strongly preferred certification in specialty area (Neuroscience Nursing – CNRN) at time of hire or will obtain.
Work Experience
Minimum of 3 years' experience in a health care setting with 30% or more of job duties in acute care with a focus on neurosurgical care.
Special Training/Skills
As defined by Northwest Hospital Medical Staff appointment and credentialing process.
Able to demonstrate the knowledge and skills necessary to provide care.
Appropriate to the age of the patients served on the assigned unit/department or clinic.
Physical Abilities
Must be able to sit and/or stand for extended periods of time.
Must be able to move freely throughout the clinic and hospital.
Physical Demand Level: Medium
In an 8-hour workday, must be able to-
Lift / Carry
20 to 50 pounds occasionally
10 to 25 pounds frequently
up to 10 pounds constantly
As required, must be able to-
Sit, Stand, Walk, Bend, Squat, Kneel, Crawl, Climb and Reach above shoulder.
Push and PullPerform fine motor functions.
Must possess functional vision, hearing, and speech in order to communicate effectively with clients, client advocates, and staff.
See above
See above
See above