Physician Recruiter, Vancouver, WA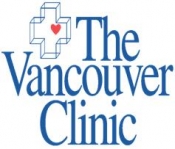 View the Website
The Vancouver Clinic
Professional
Vancouver, WA
February 10, 2017
About Us
The Vancouver Clinic is the largest multi-specialty physician practice group in SW Washington where the professional staff builds lifetime relationships with our patients. We have over 250 providers and 1000 employees. Located in Vancouver, Washington just across the river from Portland, Oregon. We enjoy close access to a bustling suburban area and nearby mountains, ocean beach, and great school systems. We have been serving the SW Washington community for 80 years! We seek those who strive for excellence in patient care, seek challenges, embrace teamwork, and those who go out of their way to help others be successful.
Physician Recruiter
Are you seeking a career with a health system that is on the move? Can you picture yourself in a career at a state-of-the-art clinic facility? Would you like to join a practice that has been serving the community of SW Washington for 80 years? If you answered "yes" to any of the above, check out this opportunity!
The Vancouver Clinic is seeking a Physician Recruiter who will be responsible for the recruitment of physicians and advanced practice providers. Primary responsibilities include sourcing and qualifying healthcare professionals, building applicant interest, and filling open positions. Will develop innovative recruitment strategies, interview and proactively source viable candidates, ensure candidates fit both the cultural and professional needs of the organization, and coordinate site visits.
The Physician Recruiter works closely with physician department chairs and managers to ensure a smooth and efficient recruiting process. The Physician Recruiter will have to maintain a flexible work schedule to accommodate meetings before or after normal business hours.
Experience and Skills Needed:
Bachelor's degree in Human Resources, Business, or Healthcare Administration preferred.
Recruiting experience required, preferably in a healthcare environment.
Previous physician recruiting background is strongly preferred.
Excellent verbal and written communication skills. Strong negotiating skills and the ability to close on candidates.
Strong telephone skills for cold calling.
Ability to generate leads through networking.
Computer and database proficiency.
Ability to work independently and be organized in order to meet deadlines.
Ability to maintain confidentiality.
Possess critical thinking skills with attention to detail.
Ability to explain TVC contract, retirement plan, benefits, shareholder status, and compensation plans.
We offer a competitive wage and a comprehensive benefits package which includes insurance programs covering medical, dental, vision, life, long-term disability, paid time off, education reimbursement, and a 401(k) plan. We are proud to be an equal opportunity employer.
See above
See above
See above