Orthopedic Technician - Cast Tech (Ortho-CTC 4317), Vancouver, WA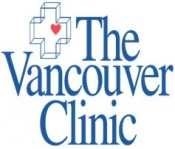 View the Website
The Vancouver Clinic
Technical/Professional
Vancouver, WA
February 10, 2017
About Us
The Vancouver Clinic is the largest multi-specialty physician practice group in SW Washington where the professional staff builds lifetime relationships with our patients. We have over 250 providers and 1000 employees. Located in Vancouver, Washington just across the river from Portland, Oregon. We enjoy close access to a bustling suburban area and nearby mountains, ocean beach, and great school systems. We have been serving the SW Washington community for 80 years! We seek those who strive for excellence in patient care, seek challenges, embrace teamwork, and those who go out of their way to help others be successful.
Orthopedic Technician - Cast Tech (Ortho-CTC 4317)
Are you seeking a career with a health system that is on the move? Can you picture yourself in a career at a state-of-the-art clinic facility? Would you like to join a practice that has been serving the community of SW Washington for 80 years? If you answered "yes" to any of the above, check out this opportunity!
SIGN ON BONUS AVAILABLE!
Under direct supervision, applies, adjusts, and removes casts, assembles traction apparatus, and fits strappings and splints for orthopedic patients.
ESSENTIAL FUNCTIONS AND RESPONSIBILITIES
Performs splinting, casting, and application of traction under the direction of an orthopedic physician.
Performs direct and indirect patient care activities within the scope of practice of an Orthopedic Technologist, i.e. assisting with dressing changes, suture removal, etc.
Documents the care administered.
Orders and maintains all clinical supplies.
Obtains x-rays, prepares exam rooms and monitors provider schedules as necessary.
Assists the Medical Assistants in clinical areas, by preparing charts, x-rays and exam rooms when necessary.
Covers injured areas with specified protective materials such as stockinette bandages, gauze, or rubber pads, preparatory to cast application.
Wets, wraps, and molds plaster bandages around area of fracture. Trims plaster.
Removes whole and broken casts and alters position of cast to change setting of patient's limb or body part as directed by physician.
Assembles wooden, metal, plastic, or plaster material to make orthopedic splints.
Attaches traction supports to patient's limb and adjusts support to specified tension.
Adjusts crutches and canes to fit patient.
Instructs patients in care of and assists patients in walking with casts, braces, and crutches.
EDUCATION AND SKILLS
Active Medical Assistant-Certified credential from WA State preferred.
Registered Cast tech required. (ROT) or obtained within six months of employment.
Casting experience and two years orthopedic experience preferred.
Working knowledge of body mechanics.
Excellent eye-hand coordination.
Working knowledge of muscular-skeletal anatomy and physiology.
Effective communication skills with the ability to work with physicians, patients and support staff.
Must have strong interpersonal, organizational and telephone skills.
Must be computer literate in order to accurately document care given.
This job description reflects management's assignment of essential functions; it does not prescribe or restrict the tasks that may be assigned.
We offer a competitive wage and a comprehensive benefits package which includes insurance programs covering medical, dental, vision, life, long-term disability, paid time off, education reimbursement, and a 401(k) plan. We are proud to be an equal opportunity employer.
See above
See above
See above