Nurse Practitioner or Physician Assistant, Portland, OR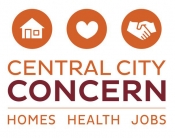 View the Website
Central City Concern
Mid-level
Portland, OR
February 11, 2017
Opportunity to practice medicine in one of the nation's thirty "exemplar primary care practices."
Seeking a licensed Nurse Practitioner or Physician Assistant for Central City Concern's Old Town Clinic, a patient centered medical home and designated Health Care for the Homeless program. Provide primary care to a population of low income adults with a broad range of physical, behavioral and social conditions in an innovative, integrated clinical setting. Old Town Clinic integrates allopathic primary care with naturopathic medicine, behavioral health, addiction treatment, pharmacy, wellness programs, acupuncture and alcohol-and-drug-free housing on-site. Old Town Clinic was cited by the Robert Wood Johnson Foundation as one of 10 most innovative and effective primary care clinics in the country. Old Town Clinic also has a strong academic partnership with the OHSU in Portland, Oregon, with NP and PA students rotating regularly through the clinic. A strong background in mental health and addiction medicine is preferred, as well as experience working with homeless and underserved populations.
Central City Concern is a solid, well-respected organization with highly competitive salary and benefits and an extremely generous CME. Old Town Clinic reimburses your costs for licensure and credentialing, and the clinic is a federal loan repayment site. Make a difference. Join Central City Concern.
Interested NPs and PAs should submit a letter of interest and curriculum vitae along with the application located on our website: http://www.centralcityconcern.org/jobs/
See above
See above
See above