Health Plan Program Officer, Martinez, CA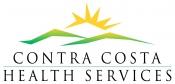 View the Website
Contra Costa County Health Services
Professional
Martinez, CA
February 11, 2017
HEALTH PLAN PROGRAM OFFICER
Contra Costa Health Services
$8,116 - $9,866/month
Contra Costa County Health Services has a rich and rewarding opportunity for an experienced quality management program officer to provide regulatory and accreditation expertise through medical audits while assisting all units in maintaining and demonstrating compliance with NCQA accreditation standards. This role is for someone who has clinical expertise with performance improvement, project team facilitation and clinical regulations and standards.
Minimum qualifications include possession of a valid CA RN license, a Master's degree in Nursing, Business or Public Administration or related field, and 2 years of experience working for a managed care health plan in a leadership role with responsibility for regulatory compliance (NCQA, DHS, CMS, HEDIS) and quality improvement or utilization management.
Substitution: Two additional years of full-time experience of the type noted above or a Certified Professional in Health Quality (CPHQ) certification may be substituted for the Master's degree.
Final Filing Date: March 3, 2017
Application Filing: All applicants, including County employees, are to apply on-line at www.cccounty.us/hr, and submit the required information as indicated on the job announcement. All applicants must clearly demonstrate that they meet the minimum qualifications provided on the job announcement. Resumes may not be substituted for the official County application. Paper, faxed or late applications WILL NOT be accepted. To view the typical tasks, knowledge, skills and abilities associated with this position, please visit our website at https://www.governmentjobs.com/careers/contracosta/classspecs to see the detailed job description. EOE
See above
See above
See above