Director of Education, Cleveland, OH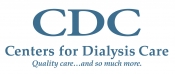 View the Website
Centers for Dialysis Care
Director
Cleveland, OH
February 14, 2017
Directs the overall development of the education department by developing plans to meet the needs of the employees of the organization and the patients it serves. Acts as a liaison to the Ohio Board of Nursing for Dialysis Technician training programs provides education in technician training programs, creates and organizes in-services and selected venues utilizing principles of adult learning.
ESSENTIAL RESPONSIBILITIES:
Responsibilities:
Assures communication with the Ohio Board of Nursing related to all aspects of the dialysis technician training program completing on-going assessment and evaluation of the program making adjustments as necessary to ensure up-to-date and accurate curriculum.
Present selected content and material for dialysis technicians and nurses in and outside of classroom setting ensuring consistent delivery of education across the company.
Participates in the monitoring of all aspects of the dialysis technician training program including student performance, attendance, and counseling. In addition, maintain database of dialysis technicians and certification renewal dates as it relates to the responsibility of the organization.
Participates in the selection of preceptors for the Dialysis training Technician program and (serving as a liaison with HR) the selection of students for the training program reviewing all possible candidate applications and/or pre-employment testing scores to determine the best candidates for successful completion of the program.
Maintain a list of corporate Preceptors and identify learning needs of those individuals ensuring success in the clinical setting as it relates to the delivery of education to all staff of the organization.
Provide input and direction for the orientation and orientation programs of all new staff members to the organization.
Identify learning needs of all staff members to the organization building lesson plans and material to present clear and consistent education across all disciplines in conjunction with the mission of the organization.
Oversees the completion of competency-based assessments of clinical staff members developing and maintaining tools for educational activities including presentation of those materials in all educational venues from orientation to on-going educational programs.
Develops reports as it relates to the education department and the performance of the individual educators. Develops reports related to the compliance of mandated educational offerings and student evaluations.
Maintains knowledge of advances in renal care and participates in the planning/ implementation of community-based educational offerings.
Participates in corporate committees and selected facility committees assisting the HR department as appropriate in the implementation of on-going management development programs.
Organize Advanced and Basic Life Support classes maintaining American Heart Association credentials as Basic Life Support Instructor of the minimum.
Other duties as assigned.
EDUCATION, EXPERIENCE TRAINING AND LICENSES/REGISTRATIONS:
Registered Nurse, BSN preferred or Bachelor's Degree in Health Science with a minimum of 5 years of dialysis experience
Clinical expertise in renal care with a minimum of 24 months in renal care and 6 months in hemodialysis
Knowledge of adult learning principles
Experience in education of adults
Experience in development of application for contact hours preferred
EQUIPMENT USED:*
Standard office equipment
Medical Equipment specific to dialysis
See above
See above
See above