Recruiting Consultant, Circleville, OH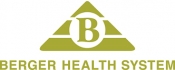 View the Website
Berger Health System
Professional
Circleville, OH
February 14, 2017
Recruiting Consultant
Serves as a subject matter expert on how to source, interview, assess and attract talent for specific roles within healthcare. Consults with hiring managers to understand their business and staffing needs in order to attract the most qualified candidates.
Handles a high volume of applicants and the initial screening, tracking and facilitation for recruitment of scarce skill sets. Supports job postings, requisition process, and applicant tracking. Interacts with all clinical and non- clinical departments with depth of knowledge on all employment opportunities.
Provides benchmark data for the HR dashboard. Works independently to provide services to all departments and demonstrates familiarity with all functions of Human Resources.
Leads and supports HR projects as assigned.
Job Requirements:
Minimum Education Requirements

Bachelor's degree in human resources or related field required.

Minimum Experience Requirements

3-5 years of recruiting experience in a high volume health care environment preferred
Experience using an applicant tracking and/or HR system
Self-sufficient and able to work with little direct supervision and operate in a team environment
Demonstrated ability to problem solve and use critical thinking to minimize issues that arise from a high volume, fast paced, complex human resources department required
Demonstrated recruitment, branding, and network expertise utilizing social media (LinkedIn, Twitter, Facebook)
Knowledgeable about state and federal employment laws
Strong time management skills.
Ability to build relationships across all levels and capable of influencing and negotiating
Excellent written, verbal and interpersonal communication skills with strong customer service orientation
See above
See above
See above