Revenue & Reimbursement Analyst, Astoria, OR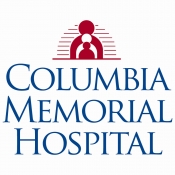 View the Website
Columbia Memorial Hospital
Professional
Astoria, OR
February 14, 2017
Revenue & Reimbursement Analyst
Columbia Memorial Hospital (Astoria, OR) * Patient Financial Services * Astoria, OR
Clerical / Administrative * Full Time, Days
Posted 01/25/2017 * Req # 2017018
Monitors and works to continuously improve the hospital's revenue cycle in direct collaboration with the Director of Revenue Cycle and the Chief Financial Officer. Position works closely with all department managers. Responsible for ensuring compliance with reimbursement regulations and preparing of cost reports.
Job Requirements
Knowledge of /Skill/Ability to: Must have working knowledge of hospital accounting and data processing information systems. Thorough knowledge and understanding of Medicare and Medicaid rules and regulations. Knowledge of Hospital billing practices. Home Health and Hospice billing practice knowledge a plus. Ability to effectively communicate in written and verbal form.
Education and/or Experience: BS or BA in Business Administration with emphasis in accounting, finance, or economics. Minimum four years prior experience in healthcare financial or revenue environment, including analysis of various operations and contract monitoring experience. Prior experience in revenue cycle work preferred.
Physical Demands and Work Environment Conditions / ADA Compliance
Position involves standing, walking, stooping, and occasional carrying and lifting of lightweight materials (up to 20 pounds). May be required to sit for extended periods of time. Requires visual acuity and depth perception to recognize words and numbers; and hand and finger dexterity and hand/eye coordination to use a computer keyboard and common office equipment
See above
See above
See above