Accountant III, Truckee, CA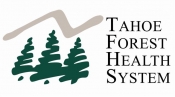 View the Website
Tahoe Forest Health System
Accounting
Truckee, CA
March 17, 2017
ACCOUNTANT III - FULL TIME - 3/16/17
Bargaining Unit: Non Represented
Rate of Pay: $28.35+DOE
SUMMARY: Plans and directs accounting activities within the general accounting department by performing the following duties, personally or through subordinate employees.
ESSENTIAL DUTIES AND RESPONSIBILITIES: include the following:
Assists CFO and Controller in coordination of Hospital financial activities.
Reviews and reconciles general ledger accounts, resolves any discrepancies, and ensures the trial balance is balanced.
Prepares or oversees preparation of journal entries, General Ledger, Accounts Payable & Payroll entries other than Medicare, Medi-Cal, Contractual Allowances and Reserve for Bad Debt.
Assists in the close of the Hospital books monthly and at year-end.
Assists in the preparation of balance sheets, profit and loss statements, and other financial reports.
Responsibilities include analyzing trends, costs, revenues, financial commitments, and obligations.
Assists with annual, external audit.
Assists in the annual budgeting process.
Prepares and submits quarterly and annual reporting to the states of California and Nevada.
Prepares oral and written reports for financial and audit activities.
Supervises the reconciliation of all Hospital bank accounts; enters miscellaneous cash transactions to General Ledger. Maintains tight internal control cash handling procedures.
Directs the installation and maintenance of accounting records to show receipts and expenditures.
Works with the Controller to establish system controls for new financial systems and develops procedures to improve existing systems, including all internal control functions.
Assists with the installation and maintenance of new accounting, timekeeping, payroll, inventory, property, and other related procedures and controls, with assistance from the Controller as necessary.
Responsible to be recognized as a Super-user for Financial Software systems including, but not limited to, General Ledger, Accounts Payable, Payroll, Fixed Assets, and standalone Revenue capture programs.
Maintains accounting records for the District's Foundations.
Demonstrates System Values in performance and behavior.
Complies with System policies and procedures.
Other duties as may be assigned.
EDUCATION AND EXPERIENCE: Bachelor's degree (B.A.) from four-year college or university in Business Administration or Accounting minimum; or three to five years related experience and/or training; or equivalent combination of education and experience.
OTHER EXPERIENCE/QUALIFICATIONS: Hospital finance experience preferred.
To learn more about Tahoe Forest Hospital District, complete and submit your online application and resume, visit our Career Center at: www.tfhd.com Questions? Contact our Recruiter at (530) 582-3593, or amazzini@tfhd.com
See above
See above
See above