Occupational Therapist, Eureka, CA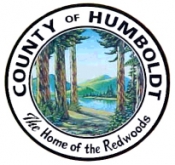 View the Website
County of Humboldt
Occupational Therapist
Eureka, CA
March 28, 2017
COUNTY OF HUMBOLDT
HUMAN RESOURCES
PERSONNEL SERVICES
825 5th Street, Room 100, Eureka, CA 95501
Telephone (707) 476-2349 Fax (707) 445-7285
HUMBOLDT COUNTY HUMAN RESOURCES ANNOUNCES AN OPEN RECRUITMENT FOR:

OCCUPATIONAL THERAPIST

Exam # 16-174

Monthly Salary: $6,332 - $8,126

CalPERS Retirement
Tier I: Prior to 7/5/2012: 2.7 @ 55
Tier II: Post 7/6/2012: 2.0 @ 55
Tier III: Post 1/1/2013: 2.0 @ 62
JOB DESCRIPTION
An Occupational Therapist, under general supervision, plans, performs and directs occupational therapy for handicapped persons, primarily children; participates as a team member with physicians, physical therapists, parents and others in furthering the development of the child's daily living habits; performs related work as assigned.
QUALIFICATIONS
Knowledge of: Principles and practices of arts, crafts and recreational activities; theory of mental and physical rehabilitation underlying the practice of occupational therapy; neuro-muscular function and dysfunction; skeletal and muscular anatomy; psychological problems of the handicapped and their families; use and care of special tools, prostheses and equipment.
Skill in: Instructing and assisting with therapeutic activities; explaining and interpreting tests, diagnoses, objectives and methods of occupational therapy to patients, parents and school personnel; working as a team member to ensure carryover in the treatment and training of patients; integrating occupational therapy activities with other medical and developmental programs; preparing accurate and complete case notes, correspondence, reports and other written materials; using initiatives and sound judgment within established guidelines; establishing and maintaining effective working relationships with those contacted in the course of the work.
Other Requirements: Must possess a valid California driver's license. Must possess a valid license from the California Board of Occupational Therapy.
DESIRABLE EDUCATION AND EXPERIENCE
A typical way to obtain the knowledge and skills outlined above is one year of credentialed experience performing occupational therapy with children.
EXTENDED FILING DEADLINE: Open Until Filled
Please see on-line job announcement for important further details about this job position. This flyer is a courtesy announcement only and is not meant to replace the full official job announcement that can be found on our website at www.humboldtgov.org/hr. A complete online application is required for this position.
See above
See above
See above