Director, Office of Investigation and Inspection (WMS Band 3) - DOH3599, Tumwater, WA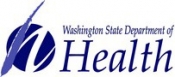 View the Website
Washington State Department of Health
Director
Tumwater, WA
March 29, 2017
Director, Office of Investigation and Inspection (WMS Band 3) - DOH3599
Salary $89,100.00 - $108,156.00 Annually
Location Thurston County – Tumwater, WA
Job Type Full Time - Permanent
Department Dept. of Health
Job Number DOH3599
Closing Continuous
Description
Director, Office of Investigation and Inspection (WMS Band 3) - DOH3599
NOTE: Applicant review begins April 4, 2017. The appointing authority reserves the right to make a hiring decision at any time.
The Washington State Department of Health (DOH), Division of Health Systems Quality Assurance (HSQA) is seeking an innovative and collaborative professional who has demonstrated leadership and management skills to fill the position of Director, Office of Investigation and Inspection.
The Division of Health Systems Quality Assurance (HSQA) is responsible for oversight of Washington State's health care delivery system which includes licensing and regulating over 370,000 health care professionals and 7,000 facilities. HSQA also works closely with communities and local health partners to build strong health systems and prevention programs across the state to help ensure communities have access to good health care and emergency medical services.
Reporting to the HSQA Assistant Secretary, the Director of the Office of Investigation and Inspections leads and directs the Office, which consists of 116 FTEs. The role of the Office of Investigation and Inspection is to support the department's mission to protect public health and safety by ensuring timely inspections of facilities and timely complaint responses, including investigations of alleged violations of law and rule by licensees and regulated entities. The Office provides technical expertise regarding the inspection, investigation, enforcement, disciplinary, and legal processes to health care provider and facility programs as well as boards and commissions throughout the Department of Health.
Duties include:
Directs and integrates the work of case managers, professional inspectors and investigators who support the health care profession and facility programs of the Department of Health in the enforcement process.
Provides technical expertise regarding the inspection, investigation, enforcement, disciplinary, and legal processes to health care provider and facility programs as well as boards and commissions throughout the Department of Health.
Establishes and maintains key working relationships related to health care regulation and enforcement with the public, federal partners, legislators, state agencies, law enforcement, professional organizations and other interest groups.
Serves as the principal contract agent with the Center for Medicare Services (CMS) Region 10.
Oversees and directs the budget development submitted to CMS to perform facility surveys and complaint investigations in federally certified health care facilities during each federal fiscal year.
Serves as the Executive Director of the Unlicensed Program.
To learn more about the Office of Investigation and Inspection visit,
http://www.doh.wa.gov/AboutUs/ProgramsandServices/HealthSystemsQualityAssurance/InvestigationandInspection.
To learn more about the position and to view the complete position description, visit: http://www.doh.wa.gov/Portals/1/Documents/9400/DOH3599_-_Position_Description.docx.
Agency Profile
Washington State Department of Health (DOH) works with federal, state, tribal, and local partners to help people in Washington stay healthy and safe. Our programs and services help prevent illness and injury, promote healthy places to live and work, provide education to help people make good health decisions and ensure our state is prepared for emergencies. DOH recognizes that employees are our most valuable resource. We trust them to be innovative, challenge existing processes, and make the best decisions. We strive to hire, develop, and retain a competent and diverse workforce. To learn more about the agency visit, DOH and DOH Infographic (Download PDF reader).
Why DOH as your Employer of Choice?
DOH is a great place to work and has implemented several "Employer of Choice" initiatives, including:
We are committed to diversity and inclusion. DOH fosters an inclusive environment that encourages all employees to bring their authentic selves to work each day.
We have an engaging Wellness@Health program which offers programs that support healthy behaviors and work/life balance. Our program provides wellness education, access to healthy food, physical activity classes, stress relief, and many other resources to support a healthy you.
We support a healthy work/life balance by offering flexible/alternative work schedules, and mobile and telework options. We are making exciting steps towards modernizing our workplace by providing motivating and inspiring workspaces that promote creative thought, innovation, and collaboration among co-workers.
We have an Infants at Work Program that is based on the long-term health values of breastfeeding newborns and infant-parent bonding. Eligible employees who are new mothers, fathers, or legal guardians can bring their infant (6 weeks to 6 months) when returning to work.
About Washington State and the City of Tumwater
Washington State is a progressive place to live and work where differences are celebrated. Within Washington's boundaries, one can find oceans, rain forests, mountains, and deserts. For the outdoor enthusiast, the options for recreation are almost limitless and include skiing, backpacking, and camping. Eastern Washington offers a dry, semiarid climate and is a gateway to spectacular wilderness areas in northern and central Idaho, northeastern Washington, and Canada. Access to large bodies of both fresh and salt-water offer the boating, sailing, and windsurfing enthusiast boundless opportunity. The state also boasts some of the best hunting and fishing in the entire country.
The City of Tumwater is located at the southern tip of Puget Sound. The rugged Olympic Mountains rise in the distance and Mount Rainier seems close enough to touch on a clear day. Tumwater is just south of our state capitol, the City of Olympia. To learn more about the City of Tumwater, visit http://www.ci.tumwater.wa.us/, and to learn more about the Olympia and the Thurston County area, visit http://www.thurstonchamber.com/.
Candidate Profile
The DOH is most interested in candidates who have the DESIRED licensure, education, and experience in the following:
A Bachelor's degree or higher in Public Administration, Health Care Administration, Criminal Justice, social sciences, or a closely allied field.
Five (5) or more years of relevant management experience in EACH of the following areas:

Effectively leading and directing a large group of managers and professionals.
Directing the development of necessary legislation, budgets, and application of resources.
Leading process improvement activities, resulting in improved service, efficiency, or cost savings.
Compensation
This position reports to the Assistant Secretary of the Division of Health Systems Quality Assurance and falls under the Washington Management Services (WMS) guidelines. To learn more about WMS visit, http://www.dop.wa.gov/CompClass/Management/Pages/WashingtonManagementService2.aspx.
The annual range of compensation is between $89,100 and $108,156, depending upon qualifications.
Washington State offers a full benefits package including vacation and sick leave, family medical and dental coverage, life insurance, retirement, and a deferred compensation, visit http://www.dop.wa.gov/CompClass/JobClassesSalaries/Pages/Benefits.aspx.
The Washington State Department of Health (DOH) is an equal opportunity employer. DOH strives to create a working environment that is inclusive and respectful. It is our policy to prohibit discrimination on the basis of race, sex, color, national origin, religion, sexual orientation, gender identity, age, veteran status, political affiliation, genetics, or disability in the recruitment, selection, and hiring of our workforce. Applicants wishing assistance or alternative formats in the process should contact Cher Williams at (360) 236-4545, Cher.Williams@doh.wa.gov, or TDD Relay at 1-800-833-6384 or 7-1-1.
Application Process
Individuals interested in applying for this position should select the "Apply" button and submit the following:
A current detailed applicant profile; and attach your detailed Letter of Interest that addresses the elements in the "Candidate Profile" and Resume to your profile.
Five (5) or more professional references, to be included in your profile. Please include at least one supervisor, peer, and subordinate.
Responses to the Supplemental Questions.
IMPORTANT: DO NOT attach official transcripts OR other documents that are password protected or that require a key to unlock. These type of documents cause errors when downloading application materials.
Supplemental Information
Important information regarding the Application Process and the Supplemental Questions.
Only applicants who follow the directions and complete the Application Process and Supplemental Questions in-full will have their responses reviewed for consideration.
See above
See above
See above