Chief Health Services Officer, Scotts Valley, CA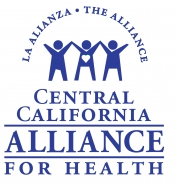 View the Website
Central California Alliance for Health
Senior Leadership
Scotts Valley, CA
March 30, 2017
Central California Alliance for Health is currently seeking a Chief Health Services Officer to join our Executive Leadership Team.
About Us:
Central California Alliance for Health (the Alliance) is an award-winning, regional non-profit Medi-Cal health plan. The Alliance began operating in 1996 and uses the State's County Organized Health System (COHS) model of Medi-Cal managed care. Our vision is to be a recognized leader in creating local health care solutions.
We currently serve over 350,000 members in three counties (Santa Cruz, Monterey and Merced) in Central California. We are a group of over 500 dedicated employees committed to our mission of providing accessible, quality health care that is guided by local innovation. We are value-based, guided by the following:
Culture:We strive for a respectful, diverse, professional and fun workplace.
Customer Service:Our customers' satisfaction is our highest priority.
Excellence:We value and continuously improve quality in our services.
Innovation:We leverage local talent to create solutions.
Integrity:We tell the truth and do what we say we will do.
Partnership:We collaborate with others for strong solutions.
Stewardship:We manage responsibly, and earn the trust of partners and regulators.
We approach health care with innovative methods, and include care management of high utilizers, and social determinants of health in our strategic planning. We strive to develop a regional health care system that delivers quality, high value health care, and we engage actively with our community partners, agencies and stakeholders to share this responsibility.
About the Team:
The CHSO is a pivotal role in this work and reports to the Chief Executive Officer (CEO), Alan McKay. Alan has served as CEO since the health plan's inception and sets the tone for the Alliance as an open, honest and professional organization. The CHSO manages a team of Directors who oversee the Behavioral Health, Care Management, Clinical Informatics, Utilization Management and Quality Improvement Departments. For more information about the Executive Management Team, click here.
There are approximately 200 clinical and non-clinical positions within the departments that the CHSO oversees. We are looking for an active leader to empower and engage, to trust and to encourage. Successful leaders at the Alliance are ones who support throughout the process, who create space for growth and creativity and when needed allow space for challenge, failure and learning. We look to our leaders to come from a proactive and solution-oriented space and to endow trust and give decision-making authority to their teams. We look to our leaders to be forthright and authentic, to support work-life balance, and nurture professional teams who have joy in their work.
About the Position:
This position is based in our Scotts Valley, CA office and will provide executive-level management and strategic leadership in partnership with the Chief Medical Officer (CMO) for the Health Services Division. The CHSO provides leadership and supervision of the Directors of Utilization Management, Quality Improvement, Care Management, Clinical Informatics and Behavioral Health in the Health Services Division, and is responsible for the performance of those Departments.
The CHSO organizes and integrates current operating systems, programs, initiatives, policies and procedures, and communications to ensure high quality results; participates in strategic planning and goal setting for the Alliance; communicates operational performance and capabilities; collaborates in managing regulatory audits and inquiries; and provides staff support to the Alliance's Advisory Groups and clinical committees. The CHSO provides leadership and direction for strategic priorities such as the integration of the California Children's Services program into Alliance operations via the State's "Whole Child Model" initiative.
The CHSO will connect and coordinate with external clinical and social services agencies and will be an ambassador for the Alliance within our communities. Our service area can be challenged in delivering accessible, quality health care due to limitations of provider capacity and the need for non-medical services that support our member's overall health and well-being. The Alliance offers grants to health care and community organizations to support efforts that advance our mission and increase Medi-Cal capacity in our three counties.
Summary of Requirements:
To do all of this work successfully, we require the following:
Thorough knowledge of:

Health care fiscal principles and operations
The principles and practices of program development and management and strategic planning

Working knowledge of:

The California Medi-Cal program and entitlement programs and related regulations
Managed care provider payment methods and contracting
The principles and practices of public policy and the regulatory issues in health care
The principles and practices of customer service, provider relations, and quality improvement methods
The principles and practices of supervision and training

Ability to:

Develop and implement strategic programs, policies and practices in support of the overall operational mission, objectives and goals
Oversee operations to ensure regulatory compliance
Plan, assign, direct, supervise and evaluate the work of others

Education and Experience:

PhD or Master's Degree in Business, Public Health or Health Administration or a related field and a minimum of 10 years of recent management experience in a health care organization, including a minimum of six years at the senior leadership level
A current, valid and unrestricted California Registered Nurse (RN) license is preferred but not required, as is experience in a managed care or prepaid health system environment.
We hope that you bring your passion and enthusiasm to our organization, and that you are excited about bringing your technical knowledge of the Health Services responsibilities, paired with your leadership skills to a place where your work makes a difference. Our success requires focus on our strategic future, balanced with the practicality of our current state; and there is no shortage of meaningful contributions that can be made.
If this sounds like an opportunity that you, or someone you know may be interested in we invite you to apply on our careers site. For a complete position description, please click here.
Benefits we Provide:
Medical, Dental and Vision Plans
Ample Paid Time Off
11 Paid Holidays per Year
401(a) Retirement Plan
457 Deferred Compensation Plan
Health and Wellness Program
Fresh Fruit Delivery
Electric Vehicle Charging Stations
And many more!
The Alliance is an equal employment opportunity employer. Qualified applicants will receive consideration for employment without regard to race, color, religion, sex, sexual orientation, gender perception or identity, national origin, age, marital status, protected veteran status, or disability status.
Applicants must be currently authorized to work in the United States on a full-time basis.
See above
See above
See above