Dentist, Bremerton, WA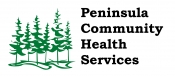 View the Website
Peninsula Community Health Services
Dentist
Bremerton, WA
April 5, 2017
Job Title:Dentist Department: Dental
Supervisor: Dental Director
FLSA Status: Exempt
Approved Date: March 2013
Purpose:
Screen, triage and provide clinical and laboratory dental care and services for the organization. Improve the operations of PCHS in support of it stated mission: provide access to affordable, compassionate, quality health care services for our community.
Essential Duties and Responsibilities include the following; other duties may be assigned.
Provide dental care to all age groups in accordance with State guidelines.
Provide diagnostic and therapeutic dental services to current patients and emergency dental services to non-regular clinic patients.
Provide supervision of the assistants assigned to supportive roles.
Assure integration of patient education into all treatment phases.
Work closely with the staff, dentist, and other community dental care providers in providing primary dental care. Consult with appropriate providers as necessary, and make recommendations to staff for outside referrals.
Promote dental care through direct patient care and education.
Identify special needs of the Center's patients and work with staff to address those needs.
Maintain high standards of professional skill, commitment, and growth. Maintain a professional and functional setting at all times for optimal care to patients.
Respond to quality issues as recommended by the Quality Management Plan.
Support the school based Oral Health Program.
Abides by Health Insurance Portability and Accountability Act of 1996 in reference to all confidential information obtained.
Supervisory Responsibilities
This job has no supervisory responsibilities.
Qualifications
To perform this job successfully, an individual must be able to perform each essential duty satisfactorily. The requirements listed below are representative of the knowledge, skill, and/or ability required.
Education and/or Experience
Completion of an accredited Doctorate program in dentistry; and two to four years related experience and/or training; or equivalent combination of education and experience.
Language Skills
Ability to read and interpret documents such as safety rules, operating and maintenance instructions, and procedure manuals. Ability to write routine reports and correspondence. Ability to speak effectively before groups of customers or employees of organization.
Mathematical Skills
Ability to add, subtracts, multiply, and divides in all units of measure, using whole numbers, common fractions, and decimals. Ability to compute rate, ratio, and percent and to draw and interpret bar graphs.
Reasoning Ability
Ability to solve practical problems and deal with a variety of concrete variables in situations where only limited standardization exists. Ability to interpret a variety of instructions furnished in written, oral, diagram, or schedule form.
Certificates, Licenses, Registrations
The following is required for this position:
Seven hours of HIV/AIDS Training
CPR Certification (CPR Certification need to be active at all times)
Dentist License from Washington State Department of Health
Valid driver's license
Automobile insurance.
All certification & licenses must be kept in a current or renewed manner at all times. No inactive, expired certifications or license are allowed.
Physical Demands
The physical demands described here are representative of those that must be met by an employee to successfully perform the essential functions of this job. Reasonable accommodations may be made to enable individuals with disabilities to perform the essential functions.
While performing the duties of this Job, the employee is frequently required to sit; use hands to finger, handle, or feel; reach with hands and arms; talk or hear and taste or smell. The employee must occasionally lift and/or move up to 10 pounds. Specific vision abilities required by this job include close vision, color vision, depth perception and ability to adjust focus.
Work Environment
The work environment characteristics described here are representative of those an employee encounters while performing the essential functions of this job. Reasonable accommodations may be made to enable individuals with disabilities to perform the essential functions.
While performing the duties of this Job, the employee is occasionally exposed to wet and/or humid conditions; moving mechanical parts; fumes or airborne particles; toxic or caustic chemicals; risk of electrical shock and vibration. The noise level in the work environment is usually loud.
To Apply
Send resume and salary requirements to Susan Chesbrough at sechesbrough@pchsweb.org
See above
See above
See above