Compliance and Integrity Specialist, Seattle, WA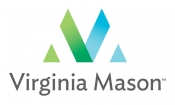 View the Website
Virginia Mason Medical Center
Professional
Seattle, WA
April 6, 2017
Compliance and Integrity Specialist
Professional (non clinical) | Fulltime - Regular | Seattle, WA, US
Job Number: 170681
Department: Corporate Integrity
Hours: 8 AM - 5 PM
Located in Seattle, WA, Virginia Mason is an internationally recognized leader in the continuous improvement of health care. With an extensive list of awards and distinctions that includes our recognition as Top Hospital of the Decade by The Leapfrog Group, Virginia Mason offers you the opportunity to partner with exceptionally talented peers at every level.
You will contribute to the strength of our Team Medicine approach to collaborative medicine and benefit from the changes enacted through our Virginia Mason Production System, a model that has transformed health care by providing patients with easier access to care, reducing errors, and continuously innovating patient safety and quality that has been adopted by other organizations here and abroad. Join us, and find out how many ways Virginia Mason offers you the chance to focus on what really matters -our patients.
The Compliance & Integrity Specialist will assist in the management and promotion of the Integrity program. By participating in the design and execution of internal, external, facility, provider and other audits work plans. Conducts Integrity investigations to develop and track necessary corrective action and monitoring activities. Serves as a subject matter expert on compliance related issues. Develops and conducts Integrity policy, procedure, training and education. Maintains knowledge of current compliance laws, regulations, clinical coding, billing and quality practices. Oversees and coordinates compliance activities.
Qualifications:
Bachelor's degree in Healthcare related field and 3+ years of compliance, auditing, operational, or consulting experience required.
Must have strong organizational, verbal and written communication, group facilitation and interpersonal skills combined with proficient proofreading, spelling and grammar skills.
Must have excellent investigative and problem solving abilities.
Also required is one of the following certificates: Certified Public Accountant (CPA), Certified Professional Coder (CPC), Certified Coding Specialist (CCS), Registered health Information Technologist (RHIT), Registered health Information Administrator (RHIA) or Certified Coding Associate (CCA).
Certification in Health Care Compliance (CHC) to be obtained in the first year
Preferred: Master's Degree in Healthcare related field and 5+ years in compliance auditing, operational, or consulting experience.
Just as Virginia Mason is dedicated to improving the lives of our patients and our community, we are equally dedicated to your professional and personal success. With a wide range of perks that includes comprehensive compensation and benefits, continuing education and support, and the opportunity to live in one of the most livable cities in the country, you will find that an opportunity with Team Medicine is one worth taking.
For more information or to apply online visit our website at https://jobs.virginiamason.org/.
We are an equal opportunity/affirmative action employer.
See above
See above
See above