Licensed Practical Nurse (Weekends) #2017-4392, Gresham, OR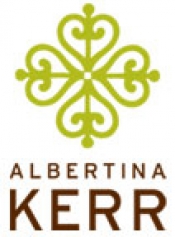 View the Website
Albertina Kerr Centers
LPN/LVN
Gresham, OR
April 6, 2017
Albertina Kerr strengthens Oregon families and communities by helping children and adults with developmental disabilities and mental health challenges - empowering them to live richer lives. We're seeking a Licensed Practical Nurse (LPN) for our neighborhood group homes for people with developmental disabilities. This is a temporary, full-time position with the possibility of becoming a regular, full-time position.
The LPN is responsible for providing nursing care to the adults served in our group home, including administering medications and treatments, administering tube feeding, monitoring vital signs and general health of persons served, taking doctor's orders, providing input for nursing plan of care and individual support plan, and other and related tasks.
The successful candidate will have a current and unencumbered Oregon practical nursing license; be able to lift, push, and pull 75 pounds consistently throughout the shift; have the ability to relate effectively with the people we serve; be able to respond to crisis situations; and be able to meet agency driving requirements. A criminal background check is required.
Hours: Full-time; Sat 5:30am-8:30pm, Sun 5:30am-9:30pm
Pay: $21.50/Hr
Location: Portland, OR 97080
Apply online at http://www.albertinakerr.org. The nature of the services we provide prevents us from allowing in-person applications or inquiries. Albertina Kerr maintains a drug-free workplace. Albertina Kerr Centers is an equal opportunity employer. All qualified applicants will receive consideration for employment without regard to status as a protected veteran or a qualified individual with a disability, or other protected status, such as race, religion, color, national origin, sex, sexual orientation or gender identity, age, or other factors protected by law. Individuals with disabilities can request accommodation in the application and employment process by contacting 503-262-0145.
Apply Here
PI97450090
See above
See above
See above