Deputy Administrator, Kotzebue, AK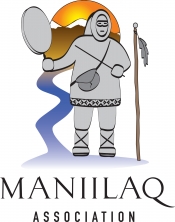 View the Website
Maniilaq Association
Administrator
Kotzebue, AK
April 7, 2017
Maniilaq Association is a P.L. 93-638 Native/Indian Preference/EEO Employer
Deputy Administrator
Job Code: 2017:OTZ-017
Location: Kotzebue, Alaska
Program: MHC Administration
FT/PT Status: Full Time
Job Responsibilities:
Title: Deputy Administrator
Range: 20
Division: MHC Administration
Status: Exempt
Housing Priority: 4
Covered: Yes
POSITION SUMMARY
Works under the direction of the Health Services Administrator. Responsible for completing projects and task assignments as designated by the Health Services Administrator meet MHS goals and objectives. Advises and consults with the Health Services Administrator on patient care issues and service problems. Acts as Health Services Administrator in his/her absence. Responds to Administrative call.
PRINCIPAL DUTIES AND RESPONSIBILITIES
Assists with the daily operations of the hospital.
Assists in resolving patient concerns and complaints.
Assists in strategic planning and implementing initiatives to improve patient's access to services and quality of services.
Participates in the meetings of the Executive Leadership Team and the Health Center Committee of the Board of Directors.
Oversees / facilitates projects and task assignments as assigned by the Health Services Administrator.
Assists MHS Directors and Program Managers in the development and monitoring performance of individual program budgets.
Assists in the development of program reports to the governing body or to meet agency reporting requirements.
Assists in preparation and participates in annual negotiations for funding agreement with Indian Health Service.
Assists in ensuring compliance with CMS, the Joint Commission and other rules and regulations governing health care services.
Acts as a resource for Directors and Program managers in contract development and management of professional service agreements.
Represents Maniilaq Health Services at local, state and national meetings as assigned.
Assumes responsibilities of the Administrator when necessary.
Takes Administrative call.
Job Qualifications:
MINIMUM REQUIREMENTS
A Bachelors degree or equivalent work experience in relevant area (business, allied health field). Excellent communication skills a must; particularly the ability to effectively communicate and work with multiple divisions/departments and individuals. At least five (5) years of progressive experience and increasing responsibilities related to health care finance, program planning, managing State, Federal and private contracts and grants. Knowledge of and direct experience with P.L. 638 contracting/compacting. Excellent verbal and written skills.
Other Job Information (if applicable):
DISCLAIMER
The above statements are intended to describe the general nature and level of work being performed by the individual assigned to this job. The statements are not intended to be construed as an exhaustive list of all responsibilities, duties, and skills required of the individual in this job.
See above
See above
See above