Physician, Kotzebue, AK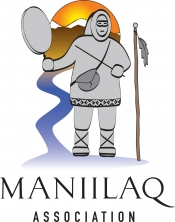 View the Website
Maniilaq Association
Physician
Kotzebue, AK
April 7, 2017
Maniilaq Association is a P.L. 93-638 Native/Indian Preference/EEO Employer
Physician
Job Code: 2017:OTZ-036
Location: Kotzebue, Alaska
Program: Medical Staff
FT/PT Status: Full Time
Job Responsibilities:
Title: Physician
Range: TBD
Program: Medical Staff
Status: Exempt-Professional
Housing Priority: 1
Covered: Yes
Safety Sensitive: Yes
Sensitive: No
POSITION SUMMARY
Licensed physicians provide clinical care for patients living in the Northwest Arctic Borough and Pt. Hope, Alaska. When necessary, subspecialty consultation is usually obtained by phone or fax to specialists in Anchorage and/or Fairbanks.
PRINCIPAL DUTIES AND RESPONSIBILITIES
Provide primary medical diagnosis and treatment for outpatients and inpatients at Maniilaq Health Center.
Conduct village field clinics and provide radio call coverage.
Provide emergency/trauma coverage including medevac escort when necessary.
Maintain patients' clinical records.
Share ER on-call duties, as well as weekend and holiday duties with other physicians.
Attend to committee assignments and any clinical or administrative meetings necessary for Health Center function.
Provide clinical support/supervision for midlevel providers when necessary.
Job Qualifications:
MINIMUM REQUIREMENTS
1.M.D. or D.O., from accredited medical school. Unrestricted Physician License (Commissioned Corps-any state including Puerto Rico).
Prefer Board Eligible/Board Certified, preferably in Family Practice. Obstetrical training/experience preferred.
Credentials and privileges approved by Maniilaq Medical Staff and Board of Directors.
Other Job Information (if applicable):
DISCLAIMER
The above statements are intended to describe the general nature and level of work being performed by people assigned to this classification. They are not intended to be construed, as an exhaustive list of all responsibilities, duties and skills required of personnel so classified.
See above
See above
See above