Director of Nursing- Long Term Care, Kotzebue, AK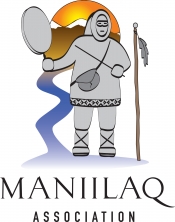 View the Website
Maniilaq Association
Director
Kotzebue, AK
April 7, 2017
Maniilaq Association is a P.L. 93-638 Native/Indian Preference/EEO Employer
Director of Nursing- Long Term Care
Job Code: 2016:OTZ-309
Location: United States
Program: Long Term Care
FT/PT Status: Full Time
Job Responsibilities:
Title: Director of Nursing
Range: 19
Program: Long Term Care
Status: Exempt
Housing Priority: 3
BCU: Yes
POSITION SUMMARY
Oversees the continuous direct care services in the Long Term Care facility, located in Kotzebue, Alaska. Demonstrates and fosters professionalism among staff. Uses the facilities resources effectively and efficiently to attain and maintain the highest level of care in accordance with the local culture. Monitors quality indicators and strives for maximum compliance with regulatory standards. Reports to the Long Term Care Administrator.
PRINCIPLE DUTIES & RESPONSIBILITIES
Responsible for the continuous delivery of nursing care. Promotes the use of the nursing process in planning, implementing, and evaluating the care of each resident.
Promotes the use of clinical research and integrates evidence based practices into resident's care and staff education.
Responsible for adequate staff in number and skill to maintain the highest practicable level of physical, mental, and psychosocial well- being for each resident. Educates staff and ensures compliance with HIPAA and privacy standards.
Fosters an environment of cultural sensitivity with attention to autonomy, dignity and residents rights.
Performs audits and monitors documentation in the medical record ensuring care is documented and standards of clinical practice are being met.
Plans, develops, and monitors the Nursing Department budget. Keeps the Long Term Care informed of budget concerns.
Mentors, orientates, and trains nursing staff to facility's safety program, clinical policies and procedures.
Holds staff accountable for individual clinical practice and execution of duties assigned.
Responsible for the hiring, supervision, discipline, evaluation, and competencies of direct care staff.
Keeps the Long Term Care Administrator informed of changes in residents, staffing, program and policy changes.
Manages the facilities' infection prevention and immunizations program.
Assists the Long Term Care Administrator in managing the QUAPI, Safety, Emergency Preparedness, Abuse, and Grievance programs
Attends, participates, and conducts continuing education programs. Maintains current in clinical practice as applied to the geriatric population.
Represents Utuqqanaat Inaat in a positive, professional manner. Serves as liaison and consultant to the Maniilaq Board of Directors, local community, State, Federal, and professional association's on issues of aging and gerontology.
Assists with special projects and performs other related duties as assigned, including assuming the responsibilities of the Nursing Home Administrator in their absence.
Job Qualifications:
MINIMUM REQUIREMENTS
Must currently be licensed as a registered nurse in the State of Alaska, or able to obtain upon hire. Must have a Bachelor of Science in Nursing, Associate Degree in Nursing or a Diploma in Nursing, from an accredited institution. Master's degree in an allied health profession preferred. The candidate must have: five or more years of working in geriatric nursing; experience with medication administration, delivery systems, regulatory compliance and the RAI process; minimum of three years supervisory experience indirect clinical nursing; working knowledge of applicable state and federal regulations and governance of health care organizations. Must also have the ability to work cooperatively with employees, outside agencies and the community. Knowledgeable of current approaches to delivery of nursing care and of leadership, management, and performance improvement concepts. Must be eligible for and attain national certification in Gerontologic Nursing within one year of hire.
Other Job Information (if applicable):
Disclaimer
The above statements are intended to describe the general nature and level of work being performed by an employee assigned to this job. They are not intended to be an exhaustive list of all responsibilities, duties, and skills required of the employee in this job.
See above
See above
See above