Provider Education Specialist, Fairfield or Santa Rosa, CA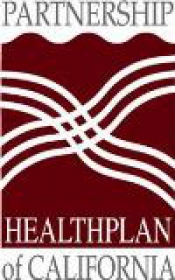 View the Website
Partnership HealthPlan of California
Professional
Fairfield or Santa Rosa, CA
April 12, 2017
Provider Education Specialist (Quality Improvement)
Tracking Code
301-210
Job Description
POSITION PURPOSE
To develop provider education opportunities, training, and materials to support contracted providers. Provides hands-on support to providers on an individual basis.
ESSENTIAL DUTIES AND RESPONSIBILITIES
Identifies provider needs and priorities and works to support and educate users.
Develops a strategic approach towards policy change, new benefit development, and/or performance improvement.
Conducts customized education and training sessions.
Prepares and presents data interpretation and recommendations at a level understood by diverse audiences.
Establishes and maintains partnerships with providers via effective communication via phone, email, and in-person meetings.
Works closely with other departments to identify opportunities for education and process improvement.
Serves as liaison between programs and providers and facilitates dialogue and information exchange internally and externally.
Coordinates all logistics of planning and implementing training and education meetings.
Other duties as assigned.
MINIMUM HIRING CRITERIA
Education and Experience Bachelor's degree; prior experience with managed care of health insurance environment preferred; or equivalent combination of education and experience.
Special Skills, Licenses and Certifications Knowledge of business software applications. Valid California driver's license and proof of current automobile insurance compliant with PHC policy are required to operate a vehicle and travel for company business.
Performance Based Competencies Excellent written and oral communication skills. Requires excellent organizational skills with the ability to prioritize assignments, maintain accurate records, and meet deadlines.
Work Environment And Physical Demands When required, ability to lift, carry, or move objects weighing up to 30 lbs. Travel required, including overnight if needed.
All HealthPlan employees are expected to:
Provide the highest possible level of service to clients;
Promote teamwork and cooperative effort among employees;
Maintain safe practices; and
Abide by the HealthPlan's policies and procedures, as they may from time to time be updated.
IMPORTANT DISCLAIMER NOTICE
The job duties, elements, responsibilities, skills, functions, experience, educational factors and the requirements and conditions listed in this job description are representative only and not exhaustive or definitive of the tasks that an employee may be required to perform. The employer reserves the right to revise this job description at any time and to require employees to perform other tasks as circumstances or conditions of its business, competitive considerations, or work environment change.
Job Location
Fairfield or Santa Rosa, California, United States
Position Type
Full-Time/Regular
Additional Preferred Skills
Experience in external-facing activities that involve explaining technical and non-technical topics. Responsive and client-oriented. Familiarity with quality measurements. Strong data analysis skills. Proficiency in MS Word, Outlook, Excel, and PowerPoint. Knowledge of improvement methodologies such as Lean and Model for Improvement preferred.
See above
See above
See above