Nurse Case Manager, San Mateo, CA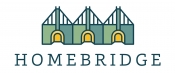 View the Website
Homebridge
Nurse
San Mateo, CA
April 19, 2017
Under the direction of the Director of Home Care Services, the Nurse Care Manager is responsible for all initial, specialized and paramedical support trainings of all HCPs as needed. This role will provide care coordination for a caseload of 25-30 more chronically ill clients. This role will serve as the primary health education resource for the San Mateo Homebridge team.
Education and Experience:
Completion of RN license required. Two years' experience in home care or comparable work with the frail, elderly, and people with disabilities. Experience working with target populations, including people of diverse cultural, education, socio-economic, and linguistic backgrounds, and knowledge of related issues.
Additional Requirements:
Must be available to work full time
Must be legally eligible for employment in the U.S.
Must pass a background check and Tuberculosis (TB) test.
Must have basic comprehension of written and verbal English.
Must possess a valid California driver license.
Must have access to a reliable personal automobile with required insurance coverage and acceptable driving record.
Apply in person at:
1660 South Amphlett Blvd. Suite 115
San Mateo, CA 94402
Call us: 650.458.2200
Or apply online at: http://www.homebridgeca.org/careers?gnk=job&gni=8a788611594670e301594b2d8d307a0e&gns=Company%20Website
See above
See above
See above