Nurse, Corvallis, OR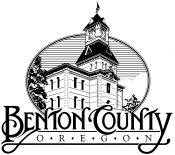 View the Website
Benton County
Nurse
Corvallis, OR
May 3, 2017
BENTON COUNTY (OR)
invites applications for the position of:

Nurse
SALARY: Depends on Qualifications
OPENING DATE: 03/31/17
CLOSING DATE: Continuous
DESCRIPTION:
About us: Benton County Health Services is an integrated organization that includes The Community Health Centers of Benton and Linn Counties and Benton County Public Health Department. We are a mission-driven organization with a heart in leading health care transformation. We are committed to providing high quality client care and improving health outcomes. We need experienced, dynamic and motivated registered nurses to join our team. The Community Health Centers are certified Patient- Centered Health Homes and are recognized as innovators in health care delivery. The medical homes have multidisciplinary care teams where the nurse care coordinators play a integral role. We provide primary care services through six clinics that span across Benton and Linn Counties.
About our Community: Benton County is one of the top three healthiest counties in Oregon, according to the County Health Rankings by the Robert Wood Johnson Foundation. With a population of 85,000, Benton County provides outdoor recreation galore and ample opportunities for cultural activities. It is nestled in the mid-Willamette Valley wine country, and 90 miles from Portland and a short drive to the ocean or the mountains. Corvallis is the county seat and home to Oregon State University. It is a unique college city of 54,000 people and offers university town amenities, shopping, restaurants and cultural opportunities of a large metropolis with a cozy small-town lifestyle. Corvallis has a diversity of living choice, from agriculture acreage to serene valley settings and woodlands of the Coast Range.
This recruitment is open until filled, the next application review date is 5/15/2017.
POSITION SUMMARY & ESSENTIAL FUNCTIONS:
Registered Nurse Care Coordinator (RNCC) with Community Health Centers:
RNCC's are part of a multidisciplinary care team. They provide care coordination and case management, health education, nursing assessment, patient triage, and medication counseling. Nursing care is provided to clients of all age ranges. This posting is for multiple vacancies. Qualified applications may be kept for future vacancies.
MINIMUM QUALIFICATIONS:
Nurse Positions may be filled at the following levels depending on candidates' qualifications. Salary ranges vary depending on the classifications level.
Nurse 1 – RN
Nurse 2 - RN with 4 years exp. -or- BSN with 1-3 year exp.
Nurse 3 - RN with 14 years exp. -or- BSN with 8 years exp. -or- MSN with 8 years exp.
May accept an equivalent combination of education and specialized experience. Please be sure to indicate any experience in pediatrics, care coordination, home visiting, mental health and language skills.
ADDITIONAL INFORMATION:
Hiring is contingent upon the successful completion of a background check
This position requires driving and may require use of a personal vehicle.
This recruitment may be used to fill multiple vacancies.
This recruitment may be used to establish a pool of qualified candidates for future vacancies.
** PLEASE NOTE: Applications may be considered incomplete if submitted without an attached resume and/or a complete education and work histories including dates of employment, supervisor information, duties and degrees earned. **
To learn more and apply visit www.co.benton.or.us/hr/page/job-opportunities
See above
See above
See above