Family Nurse Practitioner/Physician Assistant, Sweet Home, OR and Alsea, OR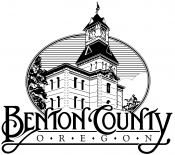 View the Website
Benton County
Mid-level
Sweet Home, OR and Alsea, OR
May 3, 2017
BENTON COUNTY (OR)
invites applications for the position of:
Family Nurse Practitioner/Physician Assistant
SALARY: $7,035.60 - $8,794.93 Monthly
$84,427.20 - $105,539.20 Annually
OPENING DATE: 03/31/17
CLOSING DATE: Continuous
POSITION SUMMARY:
Community Health Centers of Benton And Linn Counties are actively seeking dedicated, highly motivated providers to join the primary care team. There is a current need for 2 midlevel providers to work in the Alsea and Sweet Home clinics. If you have a passion for preventive, team based care and a desire to make a positive impact in your community, APPLY TODAY!
POSITION SUMMARY
Become part of a multi-disciplinary team providing patient centered primary care in an integrated model of service delivery. CHC is a growing Federally Qualified Health Center (FQHC) with clinic sites in Corvallis, Monroe, Alsea, Sweet Home and Lebanon, Oregon. Seeking applicants interested in providing primary care across the lifespan of our patients. The applicants must have a strong interest in working with diverse populations. Bilingual English/Spanish applicants are encouraged to apply. Successful applicants are required to pass a background investigation.
COMMUNITY HEALTH CENTERS OF BENTON AND LINN COUNTIES
The Health Center opened as an FQHC in 2004 and is the medical home for over 9,200 patients. It serves a patient population that is diverse in age, ethnicity, and socio-economic status. The Health Center provides medical care, dental, mental health and addiction services. Services are culturally and linguistically appropriate. CHC accepts Medicaid, Medicare, and private insurance. A sliding fee scale is available for people without insurance.
CHC MODEL OF CARE
The Health Center focuses on identifying barriers in accessing health care and reaches out to vulnerable populations. The Health Center is committed to improving health outcomes through a medical home model with a strong focus on prevention and chronic disease management. CHC utilizes Patient Centered Care Teams and the Chronic Care Model supporting the use of evidence-based protocols and engaging patients in establishing self-care goals. Continuity of care is emphasized by establishing patient panels and designing a team that assists patients to access both internal programs and community services. CHC is actively involved in developing an innovative model of care that supports integration of primary care, mental health, oral health, and public health. The Health Center is accredited as a Patient-Centered Primary Care Home at Tier 3 by the Oregon Health Authority.
SWEET HOME OREGON
Sweet Home offers a unique and livable location for people who enjoy the small-town lifestyle. It provides the best of both worlds for it is far enough off the beaten path (I-5 corridor) to be a truly rustic rural community. Yet the people from this beautiful area can drive less than sixty miles to access two major universities, two metropolitan areas with all of their cultural and shopping opportunities, the state capitol, and endless recreational opportunities.
Sweet Home attracts visitors year round to its hidden beauty. In winter, the snow-capped Cascade Mountains boast both downhill and cross-country skiing. There is excellent deer and elk hunting in the fall. During the spring and summer, water sport enthusiasts enjoy sailing, water skiing fishing, and camping on Green Peter and Foster Lakes.
Regular clinic hours are 8:00 AM to 5:00 PM, Monday – Friday and select evening hours until 8:00 PM.
ALSEA OREGON
The Alsea area is renowned for its natural beauty and recreational opportunities. The town itself is located on the Alsea River, nestled in the Coast Range among forested hills laced with fish-bearing streams and rivers. Most people live outside of town on properties tucked into small valleys. The area is lush with vegetation and wildlife. Residents of Alsea have rich opportunities for any outdoor activity, i.e. fishing, hunting, gardening, bicycling, hiking, swimming, camping, and just exploring.
By road, the coast is 40 miles away. Scenic Highway 34 follows the Alsea River, which flows into an estuary at Waldport. Yachats and Cape Perpetua (with whale watching sites) are 10 miles south of Waldport. Newport is 15 miles north of Waldport. It is home to the Oregon Coast Aquarium, the Hatfield Marine Science Research Center, the Yaquina Lighthouse, and an active fishing fleet and bayfront. The Central Coast has a great mix of sandy beaches and rocky outcroppings with tide pools.
Regular clinic hours are 8:30 AM to 4:00 PM Monday, Wednesday, Thursday, 1:30 PM to 5:30 PM on Tuesdays and closed Fridays.
This recruitment is open until filled, the next application review date is 5/15/2017.
MINIMUM QUALIFICATIONS:
Minimum Qualifications for Family Nurse Practitioner:
Bachelor's degree in Nursing
At least 4 years of relevant work experience.
License to practice in the State of Oregon
Current driver's license
Minimum Qualifications for Physician Assistant:
Experience in a primary care setting
NCCPA certified
Current driver's license
Bilingual English/Spanish applicants are encouraged to apply. Hiring is contingent upon the successful completion of a background check. This recruitment may be used to fill multiple positions.
ADDITIONAL INFORMATION:
For questions regarding this and other exciting opportunities, please contact Sherlyn Dahl, Community Health Center Executive Director: 541-766-2131
Benton County values diversity in its workforce and is an equal Opportunity Employer.
APPLICATIONS MAY BE FILED ONLINE AT: http://www.co.benton.or.us/
4077 SW Research Way
Corvallis, OR 97333
541-766-6081
See above
See above
See above