Manager, Client Services, job #170381, Seattle, WA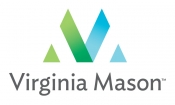 View the Website
Virginia Mason Medical Center
Manager
Seattle, WA
May 8, 2017
Manager, Client Services
Management | Fulltime - Regular | Seattle, WA, US
Job Number: 170381
Department: VMI - Client Services
Hours: 8:00 - 5:00
Virginia Mason Institute is a nonprofit organization with the mission to relentlessly pursue the improvement of patient safety, patient experience, and the quality, cost and delivery of health care - at their training facility in Seattle, Washington and at client sites around the world – the Institute's team of physicians, nurses and other lean experts inspire others to believe that zero defect health care is possible while preparing and guiding health care professionals to dramatically improve the lives of their patients. Virginia Mason Institute (VMI) is wholly owned by Virginia Mason Medical Center, a renowned leader in the use of lean management methods in health care. Learn more about Virginia Mason Institute on their website, http://www.virginiamasoninstitute.org/.
Oversight of the Virginia Mason Institute's workgroups that are preparing for and delivering services to clients and supporting the client experience. This includes management of institute team members who, provide education, facilitation, and coaching, and support the client experience through building relationships with clients, setting client expectations, and ensuring an exceptional experience. This includes responsibility to provide leadership, build an effective team, budget, recruit and retain team members, strategic planning, proactive business development, for delivering high quality products and services, and to oversee the roles and responsibilities for the client services team.
This position places strong emphasis on the following outcomes: successful delivery of products and services, high functioning team
Ensures a high quality client experience; managing the team that delivers on agreed upon services and adds value to the client experience measured by client satisfaction, continued engagement of services and referrals to new clients.
Provides leadership in developing and continuously improving the client services workgroup in accordance strategic and financial goals of the institute.
Establishes and maintains strong communication channels with all stakeholder groups, at all levels of leadership with partners, clients and internal support teams to proactively plan and resolve issues.
Is responsible for the recruitment, employment, and release of personnel. Ensures that job descriptions are developed, performance evaluations with detailed feedback are routinely administered, and staff development and education are high priority and succession planning is in place. Deals firmly and appropriately with conflict.
Team building – encourages teamwork by making team members aware of the value of each person's unique background and contribution to the team. Fosters effective working relationships between members of the work unit through planned activities, open discussion and interventions. Keep team members focused on the objectives of team unity, cooperation, and excellence.
Undergraduate program in Business, or a related degree required.
Six years progressive experience in a healthcare, consulting, or related setting required.
Masters Degree in Health Administration or Business Administration, or other relevant program preferred. Experience in leadership position while applying lean to manage division/department preferred. Experience in leading culture change preferred. Experience in healthcare preferred.
This position requires completion of Advanced VMPS for Leaders by one year employment anniversary
Virginia Mason offers much more than competitive compensation and benefits. With continuing education opportunities and the added potential of relocation assistance, you will find our commitment to your well-being is both rewarding and refreshing.
There is also the lifestyle benefit that comes with finding yourself in the heart of the Pacific Northwest. Surrounded by the vibrancy and sophistication of one of the most livable cities in the country, finding the perfect urban or outdoor pursuit will instinctively and pleasurably become second nature.
We are an equal opportunity/affirmative action employer.
See above
See above
See above