Director - Medical/Pediatric Unit, Aberdeen, WA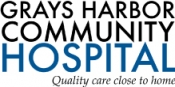 View the Website
Grays Harbor Community Hospital
Director
Aberdeen, WA
May 9, 2017
Grays Harbor Community Hospital has an opening for a
Medical/Pediatric Unit Director
Position Summary: The Med/Peds Unit Nurse Director is responsible for the administrative and supervision of the Medical/Pediatrics Units, including the overall planning and organizing of activities and staffing on the unit; hiring, maintaining, disciplining and firing of personnel; and participating in the financial management of the department including budgetary planning, equipment/supplies procurement and expense monitoring and responsibility. This position is responsible for developing, reviewing and revising all policies and procedures relevant to the department and coordinating performance improvement activities. This position is a 24 hour, seven day a week responsibility for the functioning of the department and is a member of the Nursing Administrative team. This Director will work closely with the Surgical Unit Director to establish and support excellent patient care in both Units, share call for both Units and cover for on another when needed.
Job Requirements: Current RN license required, Minimum 3 years Med/Surg experience; BSN required; Masters preferred; minimum 3 years leadership experience in Med/Surg area; track record of improving and sustaining patient safety and quality, employees and patient satisfaction; and effective financial management; BLS/ACLS required.
Go to www.ghcares.org for complete job description and to apply.
Grays Harbor Community Hospital is an EOE.
See above
See above
See above