Director - Surgical Services Department, Aberdeen, WA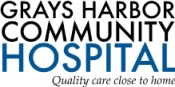 View the Website
Grays Harbor Community Hospital
Director
Aberdeen, WA
May 9, 2017
SURGICAL SERVICES DIRECTOR
Category: OR/Surgery
Department: Surgical Services
Status: Full Time 1.0
Schedule: Day Shift

Description:
Position Summary:
Responsible for the administration and supervision of designated units, including Operating Room, Anesthesia, Central Sterile, Day Surgery, Post Anesthesia Recovery Room, and Special Procedures.
Duties include overall planning and organizing of activities and staffing on the unit; hiring, maintaining, disciplining and firing of personnel; collaborating with other departments, physicians and the community; and participating in the financial management of the department including budgetary planning, equipment/supplies procurement and expense monitoring and responsibility.
This is a 24 hour, seven day a week responsibility for the functioning of the department and is a member of the nursing administrative team.
This position is responsible for developing, reviewing and revising all policies and procedures relevant to the departments.
Job Requirements:
WA state RN license,
BSN required, Masters preferred, CNOR preferred;
Minimum five years clinical experience;
Minimum three years demonstrated leadership/supervisory experience.
Competency in effective perioperative management of patients.
FTE = Full Time Equivalent
1.0 FTE - Days
See above
See above
See above