Acute Care RN - Night Shift, Dayton, WA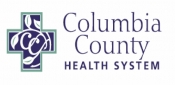 View the Website
Columbia County Health System
Nurse
Dayton, WA
May 9, 2017
Job Posting – Acute Care RN – Night Shift
Columbia County Health System in Dayton, Washington, located in the beautiful foothills of the Blue Mountains and on the edge of the best wine country in Washington State, is accepting applications for an experienced or trained Registered Nurse for the Acute Care Unit/Emergency Department. Successful candidates will demonstrate the skills and judgment necessary to provide direct emergent care to patients. The nurse will be responsible for caring for acute care patients and for patients that present to the Emergency Department along with an on-duty provider responsible for the Emergency Department. Time will be spent floating between the Acute Care Unit and the Emergency Department depending on patient load.
Successful candidates must provide excellent customer service and will demonstrate an ability to work independently, multi-task, care for a number of patients at once, learn and adapt to changes, able to pick up extra time if needed, contribute to a positive team, demonstrate basic computer skills and communicate effectively with patients, families and co-workers. Candidates must demonstrate respect and regard for the dignity of all patients, families, visitors, and fellow employees to ensure a professional, responsible, and courteous environment.
Requirements: Current Registered Nurse license in the state of Washington, Current BLS/CPR card, ACLS, PALS and TNCC required in the first 6 months of hire.
Resumes can be sent to the CCHS Human Resources Department, 1012 S 3rd Street, Dayton, WA 99328 by fax, mail or in person. Applications can be printed off our website at www.cchd-wa.org and in the Hospital Admitting Office or HR Department.
See above
See above
See above