Medical Director, Division of General Academic Pediatrics and Director, Healthy Weight Clinical Services, Dayton, OH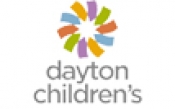 View the Website
Dayton Children's Hospital
Medical Director
Dayton, OH
May 10, 2017
Dayton Children's Hospital
Wright State University Boonshoft School of Medicine
Director, Division of General Academic Pediatrics
Director, Healthy Weight Clinical Services
Dayton Children's Hospital in Dayton, Ohio, in affiliation with Wright State University Boonshoft School of Medicine, is recruiting an outstanding clinician-scientist in the field of General Academic Pediatrics to serve as Medical Director of the Division of General Academic Pediatrics and Director of Clinical Services for children struggling with unhealthy weight. A special research interest in secondary analysis of existing data sets would be valuable, but not essential.
The successful candidate will be employed by Children's Care Group, the specialty practice plan of Dayton Children's Hospital, and report to the Chief Medical Community Health Officer/Vice Chair for Community Health of the Department of Pediatrics. Depending on qualifications, the candidate will hold a faculty appointment as Associate Professor or Professor within the Department of Pediatrics at Wright State University Boonshoft School of Medicine.
Compensation and benefits are highly competitive and designed to attract the most talented professionals to Dayton Children's Hospital.
The position includes clinical practice at Dayton Children's Hospital and provides for 50% time devoted to clinical services in the Healthy Weight program and 50% time to conduct their own research and to lead Division faculty in collaboration with a professional management team.
Clinical programs within the Division include:
The hospital-based primary care center, which is the residency program's continuity clinic site and a major site for medical student and family medicine education.
A new program for children with medical complexity
A new program for children in foster care
The Healthy Weight Clinical Services
Research efforts within the Division include the Southwest Ohio Ambulatory Research Network, which includes 60 primary care providers.
Candidates must have an MD, MBBS, or DO degree, have completed an approved pediatric residency and additional training that includes preparation for research, be board certified in pediatrics, and be able to obtain an unrestricted license in Ohio. Candidates with an MD-PhD or MD-MPH degree are strongly encouraged to apply.
The Department of Pediatrics of Boonshoft School of Medicine and Dayton Children's Hospital are jointly committed to advancing the academic reputation of both institutions. The 2016 Department of Pediatrics Academic Activity Report is available here. Resources are available through the Research and Sponsored Programs network at Wright State University. Additional information is available here.
Dayton Children's Hospital is a free-standing 155 bed children's hospital serving 20 counties and is the only children's hospital in this area. The Department of Pediatrics at Dayton Children's is staffed by over 100 pediatric medical specialists, as well as pediatric surgical and anesthesia specialists who provide over 290,000 visits per year.
Construction on a new, eight-story, 260,000-square-foot patient care tower in the center of the hospital's current campus began in August 2014 and is scheduled to be completed in June 2017. Also, a major expansion of the Dayton Children's South Campus in Springboro includes a medical office building for pediatric specialists and primary care physicians, an urgent care and pharmacy, and a 16-room pediatric emergency department. An outpatient surgery center with four operating rooms will open later in 2017. Learn more about Dayton Children's Hospital here.
Wright State University Boonshoft School of Medicine educational programs include medical education leading to the M.D., M.D./Ph.D., M.D./M.B.A., or M.D./M.P.H. degree for about 440 medical students; residency training in 13 medical specialties and fellowship training in 10 subspecialties for about 445 resident physicians and fellows; master's degree programs in aerospace medicine, pharmacology/toxicology and public health; and a wide variety of continuing medical education programs for practicing physicians in the community. Innovative educational programs have made the Boonshoft School of Medicine a national leader in generalist medicine, community service and the diversity of our student body. Our research programs are distinguished by interdisciplinary teamwork and community collaboration and include nationally recognized centers of excellence in genomics, toxicology, neuroscience, substance abuse and treatment, and human growth and development, including the Fels Longitudinal Study. On average 15-20% of the class of 115 choose pediatrics for their residencies. These students will be seeking opportunities to collaborate with pediatric faculty to achieve their scholarly goals. Learn more about the Boonshoft School of Medicine here.
Dayton is a wonderful family oriented community with a new riverfront park, a growing urban vibe, extensive bicycle trails, excellent schools and a state of the art performing arts center. Learn more about Dayton here.
Applicants should submit a curriculum vitae, statement of clinical and research interests, up to three representative publications and at least three references. For more information or to submit a CV for consideration, interested candidates may contact John Duby, MD, Professor and Chair, Department of Pediatrics at dubyj@childrensdayton.org or our Physician Recruitment Manager, Cyndy Emerson, at emersonc@childrensdayton.org.
See above
See above
See above