Chief Medical Officer, Anchorage, AK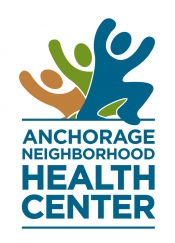 View the Website
Anchorage Neighborhood Health Center
Chief Medical Officer
Anchorage, AK
May 10, 2017
Are you looking to reach the next level in your career as a Chief Medical Officer? The Anchorage Neighborhood Health Center (ANHC) could be the place you've been searching for.
As the ANHC CMO, you'll provide leadership and mentoring to more than 20 medical providers, and work with a dynamic senior leadership team that is committed to the success and well-being of our staff, patients and community. Our Mission is to improve wellness by providing quality compassionate health care, regardless of ability to pay- this is your opportunity to effect positive change by helping to bring that mission to life on a daily basis.
The Anchorage Neighborhood Health Center is an organization of more than 140 passionate, mission-driven Alaskans, who spend each day making a difference in the lives of our patients. We see more than 11,000 patients annually, and our unique community health center environment provides the opportunity for ANHC clinicians to apply a broad range of skills, including cutting-edge population health practices and a focus on prevention and well-being. ANHC employees benefit from:
Meaningful work with our community's underserved, on a daily basis
A highly diverse patient population, resulting in increased medical knowledge and experience
An organizational culture that prioritizes employee well-being and development
A competitive compensation and benefits package
Take the next step and contact us about employment opportunities today. Visit our website at http://anhc.org/careers/ or email us for more information at hr@anhc.org.
CHIEF MEDICAL OFFICER
SUMMARY OF POSITION: This executive level position reports to the CEO and is charged with providing leadership in all areas related to ANHC clinical operations. The Chief Medical Officer is responsible for recommending and implementing clinical policies and procedures; providing direct patient care according to the needs of patients and the organization; supervising and supporting clinical staff; ensuring continuous quality improvement in all clinical activities; and acting as an integral part of senior leadership.
QUALIFICATIONS: Graduate of an accredited medical or osteopathic school with MD, DO or equivalent degree. Successful completion of ACGME accredited Family Practice Residency. Board certified in Family Practice or Internal Medicine. Unrestricted license to practice medicine in the state of Alaska. Current CPR, BLS certification. ACLS preferred. Current Alaska DEA registration. Minimum of 5 years in clinical practice in a primary care group with 3-5 years in a leadership position. Community health center experience is preferred.
HIRING RANGE: DOE
OPENING DATE: July 8, 2016
CLOSING DATE: Open until filled
CONTACT: Interested potential applicants can call for further information and speak directly with CEO, Tammy Green at 907-743-7368.
APPLICATION PROCEDURE: Submit cover letter, CV and ANHC application to:
Human Resources
Anchorage Neighborhood Health Center
4951 Business Park Boulevard
Anchorage, Alaska 99503
HR@anhc.org
(fax) 907-743-7256
ANHC is an AA/EEO Employer
Applicant must be eligible for employment under the Immigration
Reform and Control Act of 1986
See above
See above
See above