Motility Registered Nurse, Portland, OR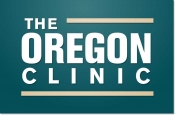 View the Website
The Oregon Clinic, PC
Nurse
Portland, OR
May 15, 2017
Requisition: 17-0144
Join our Team!
The Gastrointestinal and Minimally Invasive Surgery division of The Oregon Clinic is seeking a full-time Motility Registered Nurse to work in their NE Portland office (in the Providence Portland Cancer Center). This role is primarily responsible for manometry and ph impedence testing, and will also assist with patient calls triage for the esophageal/foregut service. Prefer RN with Motility Training, however, clinic will consider and train candidate to perform esophageal function testing if successful candidate has no prior experience. The ideal candidate will be a flexible, high energy, professional team player, with at least 2 years of phone triage experience, preferably with a surgical specialty. Calls will mostly involve pain control or post-surgical complications. This is a high volume position.
Medical, Vision, and Rx Insurance is 100% paid for by The Oregon Clinic for full-time employees.
PLUS a $1000 hiring bonus to be included on successful candidate's first paycheck following 30 days in good standing!
Requirements:
Current Oregon State licensure as a Registered Nurse
At least two years of telephone triage experience
Prior experience in a surgical specialty strongly preferred
Prior experience with EMR and Centricity a plus
Ability to maintain positive working relationships with physicians, and office staff, patients and their families
Excellent verbal and written communication skills
Strong commitment to patient care and privacy guidelines
This description is intended to provide only basic guidelines for meeting job requirements. Responsibilities, knowledge, skills, abilities and working conditions may change as needs evolve.
The Oregon Clinic is an alcohol and drug-free workplace and an EEO Employer. Offers are contingent on successful completion of drug and background screenings. Please note we follow Federal Guidelines regarding prohibited substances, even for those legal at the state level.
Please use this link to apply: https://rn22.ultipro.com/ORE1000/jobboard/NewCandidateExt.aspx?__JobID=1664
See above
See above
See above