Human Resources Director, Olympia, WA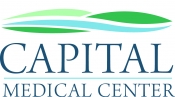 View the Website
Capital Medical Center
Director
Olympia, WA
September 27, 2017
Position Summary:
The Human Resource Director (HRD) has overall responsibility for all aspects of Human Resource Management, including recruitment, employment, employee relations, compensation/benefits, labor relations and management development. The HRD serves on the Executive team that oversees all strategic and operational aspects of the hospital as well as internal consultant and business partner to management and staff.
Position Qualifications:
BS or BA in related field
HRCI or SHRM certification Preferred
Union Experience including negotiation team experience and grievance process experience.
Minimum of five years of management experience in Human Resources in a Healthcare/Hospital setting.
Ability to analyze complex situations and make recommendations to senior management that may have major organizational impact on human and fiscal resources. Strong interpersonal skills with the ability to relate effectively with all levels of employees in the organization.
Essential Job Functions:*
Directs operations of the unit to ensure compliance with all regulatory agencies and hospital requirements. Documents thoroughly, following regulatory and hospital requirements, assuring timelines, accuracy and completeness. Consistently documents on each patient per policy and department expectations.
Maintains compliance with regulatory requirements, including all state, joint commission, and federal regulations in area of practice, including National Patient Safety Goals, Core Measures, and ANA Scope & Standards of Care.
Ensures a collaborative departmental approach to planning care, service design, and development of organizational policies and procedures. Works with Physicians and other interdisciplinary team members to identify patient safety/quality/satisfaction opportunities for improvement every shift.
Continually assesses, measures, and improves departmental performance standard to the HCAHPS customer service and core measures benchmarks as set by department and/or organization.
Demonstrates responsible management and oversight of departmental resources, including personnel, supplies, and equipment.
Demonstrates clinical leadership with all departments through improvements in nursing practice. Participates in hospital committees and assists in implementing new initiatives on the unit level when available, however, recognizing that the needs of the department come first.
Promotes ongoing coaching, evaluation and professional development of staff, including completion of employee appraisals within 30 days of their due dates. Counsels staff with HR as necessary to achieve standards of performance expectations.
Directs the volunteer service throughout the hospital, including recruitment and retention of volunteers.
Essential Physical, Mental and/or Environmental Working Conditions:
Must be able to meet the physical/mental demands of position with or without accommodation or specific physical, mental and environmental working conditions.
Must be able to utilize good judgment, demonstrate patience, and maintain a professional demeanor at all times.
Must be able to work in a busy and stressful environment.
* Since it is difficult to identify all essential functions of a job because of changes in the workplace, this job description will be reviewed periodically to ensure that it is accurate and up-to-date.
About Capital Medical Center:
Located in Olympia, Capital Medical Center is a 110-bed full-service hospital serving all of Thurston and surrounding counties. Part of the Capella Healthcare family of hospitals, Capital Medical provides a comprehensive range of medical services and high quality care. Capital Medical strives to be a forward thinking, innovative hospital where trust, teamwork, and technology come together to make a positive difference in the health of the community and region. Capital Medical is partly owned by some of the physicians who serve our patients. For more information about our hospital, go online to www.capitalmedical.com.
See above
See above
See above