Psychologist (Contractor), Lancaster, CA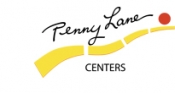 View the Website
Penny Lane
Psychologist
Lancaster, CA
October 19, 2017
Psychologist will act as an Independent Contractor and will provide psychological assessments, testing and reports on designated clients for Penny Lane. Psychologist will write progress notes for each billable service according to Department of Mental Health and Penny Lane guidelines.
Shift: On- Call (As needed basis); 2 days per week, variable.
Education, Experience Certifications
Psychologist currently licensed by the State of California.
Must be able to provide Certificate of Professional Liability Insurance showing the limits required in the contract.
Contracted for testing only, must have own testing materials.
To Apply
See above
See above
See above