Outpatient Therapist, Lancaster, CA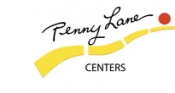 View the Website
Penny Lane
Behavioral Health Professional
Lancaster, CA
October 19, 2017
Outpatient Therapists provide mental health services including individual, group and family therapy in the clinic, school and client's home. The therapist also assesses and links the family to needed community services and coordinates all the services that the client receives. The therapist documents all service according to DMH and Penny Lane guidelines.
Position Location: Lancaster, CA
Salary Range: $50,450 up to $62,500 per year
Additional Monthly Differential (To increase yearly):
1st/yr $500 per month
2nd/yr $600 per month
3rd/yr $700 per month
4th/yr $800 per month
5th/yr $900 per month
6th/yr $1000 per month caps at $1000
Tuition Reinbursement
Mileage Reinbursement for services in the field
Monthly Productivity Bonus
Loan repayment of $2,000 per year
We offer a competitive compensation and benefits package:
Medical Insurance
Dental Insurance
Vision Care Plan
Life Insurance
Paid Time Off (up to 360 hours)
Paid Holidays (10)
401(k) Qualified Retirement Plan
Section 125 Plans
Educational Reimbursement
Employee Assistance Program
Education, Experience, Certifications
MFT Intern or ACSW Registered or License MFT, LCSW with the California BBS.
Post Master clinical work treating children and/or adolescents preferred
Knowledge of DMH paperwork
Valid California Driver's License, must have current automobile insurance and must maintain a clean driving record.
To Apply
See above
See above
See above