Mental Health Clinical Supervisor, La Grande, OR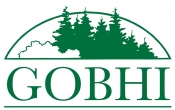 View the Website
Greater Oregon Behavioral Health, Inc.
Behavioral Health Professional
La Grande, OR
October 20, 2017
Mental Health Clinical Supervisor
Client is seeking a full-time Mental Health Clinical Supervisor. The major focus of the Clinical Supervisor will be participation in the development, design, implementation and evaluation of projects and programs to improve the health of OHP's population. The Clinical Supervisor will serve as a liaison, and provide consultation, training services, and technical assistance to contracted providers and community organizations in the areas of quality improvement.
Essential Functions:
Team & Organizational Activities
Work collaboratively in a self-directed work team environment.
Use client's direct communications skills
Participate on the crisis team rotation schedule
Participate in a variety of committees, subcommittees, and workgroups
Attend internal and external meetings as needed
Participate in recruiting, hiring, and termination processes
Provide coaching and training on specific job responsibilities
Participate in the evaluation of coworkers' job performance
Continue to see clients as needed.
Perform other duties as assigned.
Program Development & Evaluation
Collaborate with other OHP staff and the Quality Improvement Committee to identify areas of disease burden in the plan population and formulate effective interventions.
Provide clinical perspective and expertise as necessary for program development and outreach to member clinics.
Provide clinical expertise to other team members, in evaluation of program outcomes, providing input for program activities.
Provide documents and reports as appropriate to regulatory agencies.
Program Implementation
Take lead in the implementation and ongoing administration of health improvement programs and provide ongoing feedback to team and others as appropriate.
Organize and provide education/ training programs for network providers, members, other health care workers and OHP staff in support of health improvement initiatives.
Work with clinic staff to develop quality improvement processes at local level.
Act as a resource for clinic staff for problem solving, and disseminate educational materials and other resources.
Collaborate with tech services team in the development of a data tracking process
Participate in collaborative health improvement initiatives with other health plans and organizations.
Regulatory Compliance
Coordinate and participate in periodic audits, general quality management and improvement activities, and other regulatory and accreditation activities, this may include participation in the analysis and summary of data for written reports and public presentations.
Maintain confidentiality of all discussions, records, and other data in connection with quality management activities according to professional standards.
The Requirements:
A valid LCSW and three years of experience in a comparable position dedicated to quality/ health improvement in a managed care organization or provider group or governmental agency or similar setting. As well as previous practice experience in a primary care clinical setting. Knowledge of current practices in disease management; prevention and screening guidelines, national comparison and benchmark programs, education/ teaching methods and outcomes evaluation.
Excellent verbal and written communications skills.
Competency with computer software programs, e.g. MS Outlook, Word, Excel, and PowerPoint.
Ability to maintain strict confidentiality of information.
Ability to work with clinics that serve the medically vulnerable.
Ability to work in a self-directed team environment with diverse groups.
Ability to set goals independently and prioritize work to balance competing deadlines in a professional manner.
Must have the ability to maintain positive and professional working relationships with co-workers, clients and other agencies.
Valid driver's license, and must pass criminal history check and drug screening.
The Company:
Client is a nonprofit corporation that is recognized statewide as an innovator. Join a self-directed team that has the authority to manage their own work and make decisions at the level of service to the customer.
The Area: ,/p>
Tired of the rat race? La Grande, Oregon is a small town in Eastern Oregon that offers fresh air, a strong community presence, virtually no traffic, and lots of outdoor recreation in the surrounding Blue Mountains. Enjoy hiking, horseback and mountain bike trails, and ATV access at Mt. Emily Recreation Area, bird watching at Ladd Marsh, picnics along the Grande Ronde River, inland links style golf courses and more. Home of Eastern Oregon University.
The Benefits:
Full time exempt position with attractive benefit package that includes paid time off, medical plan that includes acupuncture, chiropractic and naturopathic, dental, vision, life/AD&D insurance, long-term disability insurance, excellent retirement benefit with generous contribution to 401k after orientation, Professional Development Plan, paid renewal leave, annual employee appreciation picnics and dinners, Mental Health Days, gym discounts, and more.
For immediate consideration:
Email your cover letter and resume to Tonya Christensen, Senior Recruiter at tonya.christensen@gobhi.net. EOE
"Your Career Awaits Beyond the Medical Model. Come to Rural Oregon!"
See above
See above
See above