Mental Health Director, La Grande, OR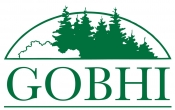 View the Website
Greater Oregon Behavioral Health, Inc.
Director
La Grande, OR
October 20, 2017
Mental Health Director
Eastern Oregon
Distinguishing Characteristics:
The Mental Health Director is responsible for providing clinical expertise in behavioral health treatment to the organization, as well as systems coordination between mental health and chemical dependency provider systems. Responsible for the development and review of programs and projects within the organization to enhance the delivery of behavioral health services to our members. Provides leadership, policy and program direction to Behavioral Health and Developmental Disabilities teams.
Essential Duties:
Serves on GOBHI (Greater Oregon Behavorial Health, Inc) director's board.
Represents client as a member of the Association of Oregon Community Mental Health Programs (AOCMHP)
Monitor Mental Health Subcontracts.
Keep current on legislative rules and travels to meetings at the state.
Filter and distribute information from the state.
Coordinate/develop bi-annual plans.
Must possess a valid Oregon Driver's license and be insurable for client service purposes, travel between business offices, and to attend required meeting and/or trainings.
Must have the ability to maintain positive and professional working relationships with co-workers, clients and other agencies.
Excellent written and verbal communication skills
Perform related duties as assigned.
Member of the Administrative Team.
Team and Organizational
Serve as a resource to the community on behavioral health topics and issues
Ability to facilitate team/individual development through training, coaching, and group facilitation
Knowledge of the basic concepts of Managed Care
Provide coaching and training on specific job responsibilities
State Representation for DD, A&D and MH
Supports DD Program Manager in oversight activities of local DD provider organizations
Designate examiners, investigators and QMHPs
Oversee Implementation of Mental Health Authority in coordination with County Commissioners.
Knowledge, skills and abilities required
Negotiation and consensus building skills
Program development, management, and evaluation skills
Ability to analyze complex health and behavioral health data
Understanding of utilization management concepts and strategies
Multidisciplinary collaborative skills
Ability to develop and implement procedures
Ability to maintain professional relationships with experts in behavioral health field
Knowledge of and ability to comply with confidentiality laws pertaining to mental health and substance abuse treatment
Education and/or Experience
Master's degree in behavioral, social, health science, special education, public administration, or human service administration; and a minimum five years of experience in human services programs, two of which are in community mental health and developmental disability and two of which are program managerial experience in human services; and experience, training, and ability to manage a community mental health and developmental disability program. Must pass all criminal history check requirements as required by ORS 181.536-181.537 and in accordance with OAR 407-007-0200-407-007-0370 and drug screening.
For immediate consideration, please send your cover letter and resume to Tonya Christensen, Senior Recruiter, at tonya.christensen@gobhi.net. EOE
"Your Career Awaits Beyond the Medical Model. Come to Rural Oregon!"
See above
See above
See above